Japan and Russia join US and China in denouncing North Korea
Kim Jong-un has really taken the cake with his latest missile launch – here's what his critics in Japan and Russia have to say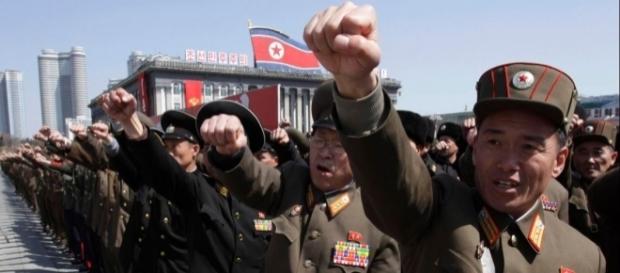 China got serious with Kim Jong-un and told him that if he didn't stop testing ballistic missiles in a ploy to have the most dangerous arsenal of weapons on Earth at his disposal, then they would be taking punitive measures against him. But then he went ahead and tested one anyway, calling Chinese President Xi Jinping's bluff. We'll have to wait and see what China does next, but for now, Japan and Russia are on Xi's side, as well as his buddy US President Donald Trump, who has called out Kim for "disrespecting" Xi and his nation of China.
Japanese Prime Minister Shinzo Abe has come forward with a statement
Japanese Prime Minister Shinzo Abe has joined the discussion, and the criticism of Kim Jong-un, speaking today at a press conference in London.
He says Kim's missile tests are totally unacceptable and can't be tolerated because they violate the UN resolution. Furthermore, he worries that these tests pose a serious threat to Japan. He reminded the press that North Korea has gone ahead with this launch, even though it's been given "strong warnings by the international community," and that it is "absolutely not acceptable" and that he and his people "strongly condemn such acts" as they pose "a grave threat to our country."
Russia has also come forward against Kim's missile launch. However, they warn Trump that military force is not the answer to this problem, as that would only complicate things further. The Russian Deputy Foreign Minister, Gennady Gatilov, said that using force would be "completely unacceptable."
Click to read more
and watch the video
or