Russian Interference in US elections suspected by US Intelligence agencies
Anxiety is in the air days before election day as US Intelligence agencies suspects Russian interference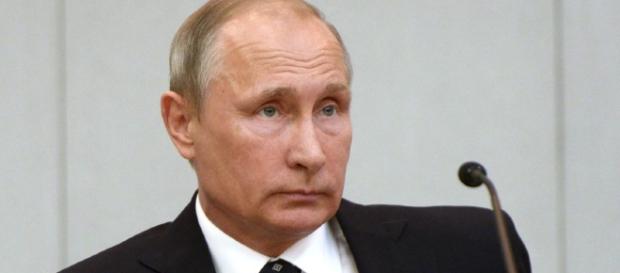 The U.S. intelligence agencies have warned of a possible Russian interference on election Day. Not only that, they also suspect that the Russians may try to devise plans to create confusion after the election results so as to make the public question the legitimacy of the results.
The U.S. are wary of such a possibility as Department of Homeland Security has collected evidence where they picked up scanning by the Russians of state-run databases and computerised voting systems. Such advances although not positive in itself, still doesn't prove any direct Russian interference."Whether they were really trying hard to get in, it's not clear," said a U.S official.
Russia to cause public unrest?
Due to a decentralised polling system in the U.S. it will be difficult for #Russia to directly influence the results. But, the Russian intelligence have many hacked documents and can release some of them and that too in particular times which can cause unrest among the people. According to Adam.B.Cliff, Democrat (California), the Russians are more likely to be "looking through their troves of hacked documents and seeing what they can release."
The American elections of 2016 is looking to be one of the most partisan elections of recent times. Both of the candidates are under immense scrutiny from the public. Throw the recent FBI investigations into the mix, the atmosphere has become has a hot boiling pot.
According to recent reports Hillary Clinton seems to have the upper hand in the early stages in North Carolina and Virginia, but the tide can swing anytime.
Donald Trump is pushing hard on his campaigns and it would be naive for anyone to count him out. There is tension among the U.S. officials that Russia can plan a last minute disruption in the elections by planting fake documents which will threaten to expose illegal aspects in the campaigns of both the presidential candidates. Elections are about public sentiment. Emotions can sway at any moment. So the U.S. will be wary of actions aimed at creating doubts in the minds of the voters. 
Prelude to impending trouble?
As of this moment, no forged documents have been discovered by the U.S. agencies which they believe the Russians fed the US people and the media, through Wikileaks. It is believed that, just because the Russians haven't planted any forged documents till now, it can be a prelude to a much more malicious plan.
The White House is still keeping a quiet stand on this issue regardless of the signs of alert given by the US intelligence agencies. As protective measures to prevent anything from election disruption some counter measures are being opted by U.S.
Some of them include imposing sanctions against Russian agencies who are connected to hacking and potential launching of cyberattacks and sending out any Russian intelligence officers from the U.S.
Russian President, Vladamir Putin has denied the fact that Russia is involved in any election hacking activity. Anxiety is in the air in this pre-election time in the U.S.  #us elections