The IMF praises the UK for economy improvements
Christine Lagarde, head of the IMF, further praised the UK for its economic strategy in recent years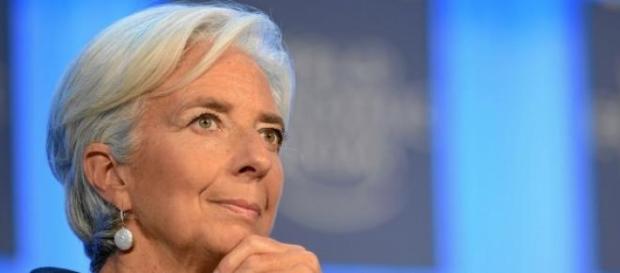 The Conservatives were not present during the televised debate on Thursday evening, but one of the key policies argued on the podium by the parties, was putting an end to austerity in the UK. While the policy may sound appealing to many, the IMF results that indicate the UK is now the second economy in Europe would indicate that the Conservatives have in fact done an excellent job on the economic front. This may result in voters raising a question as to whether all that work might be undone in the event of a change in leadership. Certainly, the Tory party will attempt to argue this possibility. 
Following Wednesday's revelation about the UK's financial improvement, the International Monetary Fund has further praised the country for its recent commitment to economic strategy.
Speaking at an IMF meeting in Washington, the head of the group, Christine Lagarde, hailed the UK's strategy in recent years, which has led to the country exiting from a deep financial crisis. Wednesday's news would certainly have come as a boost to David Cameron and the Conservatives who have been at the helm of the country during this re-structure.
Ms Lagarde highlighted that the UK had managed to successfully balance a number of spending cuts alongside a raise in revenues. This is something that other European countries have so far been unable to do given the various growth rates around the European Union. George Osborne was a part of the panel in Washington as he listened to the praise of the UK. #Election 2015