Trade Union Congress defends receiving thousands of pounds in EU cash
The TUC, WWF and the RSPB claim taxpayers' money is used for good purposes.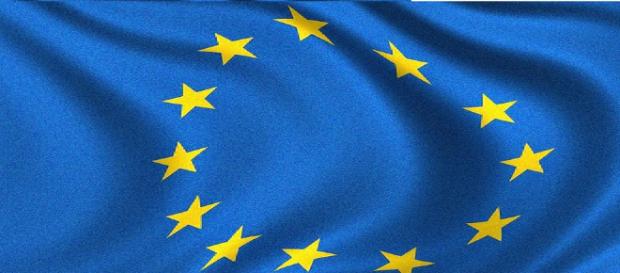 The Trade Union Congress (TUC) has defended itself against claims a substantial amount of their funding is dependent upon the #European Union (#EU).
The trade union federation has refuted allegations made by anti-establishment blog Guido Fawkes that it received 763,473 euros in the months leading up to last year's EU Referendum to promote Britain's EU membership in return for Brussels' cash.
A TUC spokesperson said: "We have occasionally received funding from EU sources for workplace training and skills projects, mainly through our training arm, UnionLearn. The sums involved are much smaller than the claimed figure, constitute less than 1 per cent of our annual income, and are for specific projects to directly benefit working people.
The EU does not provide any TUC core funding or any funding for campaigning."
"Let the people of whom it is meant to represent make their own decisions"
George Connolly, the 2017 UKIP candidate for Wyre Forest, Worcestershire, disputed this argument, saying: "The TUC, in the run-up to the referendum back in 2016, produced a video explaining why we should stay in the EU. Surely as a union they shouldn't have got involved in a referendum of this nature and let the people of whom it is supposed to represent make their own decisions."
Last year, Guido Fawkes also discovered WWF received 45,762,505 euros in grants before the EU Referendum and the RSPB was also rewarded 19,630,265 euros in grants.
Blasting News conducted its own investigation to see if these three organisations still receive EU cash.
The TUC refused to specify how much money they have gained from EU funding since last year's referendum.
The RSPB's Trustees' Report up to 31st March 2017 revealed that the total funds the European Commission provided them with in 2016 amounted to £2,024,000. This year, the amount decreased to £1,871,000.
"We never allow a funding arrangement to influence our objectivity"
An RSPB spokesperson said: "The RSPB is open about the funding we receive from the EU, which helps us to achieve our charitable objectives of protecting nature. We receive funding from many sources, including the EU, and we never allow a funding arrangement to influence our objectivity on any issue.
"Our main focus is always the best outcome for nature and the environment, regardless of the operating context."
However, the report stated leaving the trading bloc is likely to have a detrimental impact on their funding.
Blasting News' investigation revealed that in 2015/16, WWF was rewarded £1,093,000 in EU grants.
A WWF spokesperson told Blasting News: "WWF is a bi-partisan organisation and we want the UK to strengthen the environmental protections we currently enjoy, whether they derive from domestic, EU or international law."
Mr. Connolly lambasted these responses, saying: "Charities such as the RSPB are receiving money from the EU, when frankly, they shouldn't be.
Since the RSPB has been receiving the money, there are 400 million fewer birds in Europe. What have they been squandering the money on?
"British taxpayers' money should never be spent on politicising charities and unions"
"British taxpayers' money should never be spent on politicising charities and unions. The EU is quite clearly showing its hidden agenda of trying to run a superstate."
According to Guido Fawkes, other institutions in receipt of Brussels' cash prior to June 24th 2016 included the following:
The International Monetary Fund: 168,138 euros
OECD: 30,523,562 euros
Confederation of Business Interests: 1,350,737 euros
National Farmers' Union: 133,842 euros
Institute for Fiscal Studies: 7,400,974 euros
PwC: 16,304,778 euros
The London School of Economics: 18,333,273 euros
Standard & Poor's: 745,189 euros
Friends of the Earth: 17,112, 870 euros
National Union of Students: 767,196 euros
Unite the Union: 285,788 euros
Communication Workers' Union: 25,097 euros
GMB: 372,945 euros
The anti-establishment site claimed teaching union Unison received 188,893 euros in the run-up to last year's referendum. When asked to clarify if they still receive EU grants, they refused to comment. #Brexit