Where does Corbyn go from here?
An analysis of the current UK political landscape that has changed significantly. What do Corbyn and the Labour Party do now?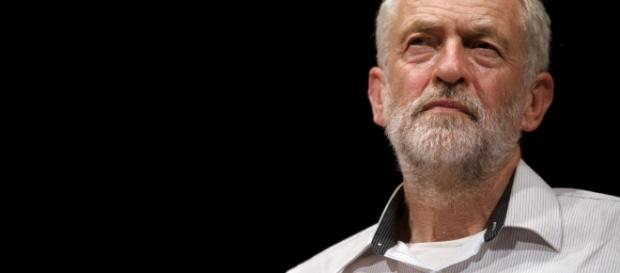 Jeremy #corbyn has had one eventful year. As the annual #Labour conference draws closer, a lot has happened when it comes to the 68-year-old Labour leader. He has faced challenge upon challenge from both inside his own party and outside too, yet he has persevered and displayed an amazing sense of strength as he continues to set the political world alight. A year ago, Corbyn was able to defeat Owen Smith in a leadership election, in which he furthered his majority. Fast forward a few months, and he shocked the world with an astounding General Election result with Labour gaining 30 seats. Of course, Corbyn has had his shortcomings, the most recent being his failure in preventing the passing of the Brexit repeal bill. It seems the Leader of the Opposition hasn't accomplished all his goals, so what's next for him?
Tories in turmoil
The Conservatives haven't been in a situation this precarious since 1997.
While Mrs May has somehow managed to form a government, her position has come under threat. With various Tory MPs losing confidence in her leadership, we could potentially see a regime change in the next few years. May has promised to remain in power until the completion of Brexit negotiations, but we all know politics is an unpredictable game. With figures such as Boris Johnson and Jacob Rees Mogg looming behind her it could be sooner, rather than later that we see her stepping down from her position. Of course backbencher Rees Mogg has faced controversy himself recently with his surprising comments with regards to abortion and gay marriage. With so much conflict ensuing in the Tory camp, Jeremy Corbyn must be rubbing his hands in delight as he prepares to take them on.
A victory of sorts was achieved by the opposition as they managed to pressure the government into lifting the public sector wage gap, albeit solely for prison officers and police officers.
This 1% rise along with a 1% bonus for police officers, coupled with the 1.7% rise for prison officers could be a glimmering ray of hope for other workers in the public sector as they await a vote in the commons determining whether the pay cap will be lifted in their respective fields. Should Labour manage to gain this significant victory, it will have a noteworthy effect on the electorate. With an increased amount of seats, Corbyn should be able to enforce his policies effectively and fight the Tory austerity campaign.
Backbencher's revolt
A constant issue faced by Corbyn since his election as Labour leader has always been the lack of support from his backbenchers. Just recently, the Brexit repeal bill was supported by 7 of Corbyn's own MPs, regardless of the 3 line party whip the party enforced. Brexit has been an issue that has caused both of the country's main parties many problems. With Labour's official stance being the democratic route, they are obliged to respect the referendum result from March 2016.
However, within the party staunch 'remainer' Chuka Umunna and his band of 49 MPs concocted their own amendment to the Brexit bill opposing their party leader. While this issue still exists, the people will not appreciate Corbyn's leadership as he remains idle while the divisions in his party are still around.
Thankfully for Corbyn and company, the days of votes of no confidence seem to be long gone. MPs such as Hilary Benn, who once openly rebelled against the 68-year-old, are no longer as vocal as they once were. So with the stern faced lawyer, Keir Starmer at the helm of Labour's Brexit stance, it seems all is smooth sailing for now. All that remains for Corbyn to do is, to continue to fight the austerity fuelled Tory policies on a more mainstream scale. An interesting observation many have been made with regards to Prime Minister's Questions has been the astounding lack of questions about Brexit from Jeremy Corbyn. Corbyn has cunningly left the issue of Brexit to his trusted Shadow Brexit Secretary, Keir Starmer, whilst he focuses on equally important issues such as worker's rights and the increasing of tuition fees, amongst other things. If Corbyn can ensure he sticks by his principles, I believe he will lead a robust charge against the Tories, one greater than the ones before. With the Tories troubled, Corbyn will be able to capitalise on this and improve his current position. #UK