Jeremy Corbyn sounded like a stuck record at PMQs today
Failing on every issue, he resorted to the usual "crisis in the NHS" to attack the Government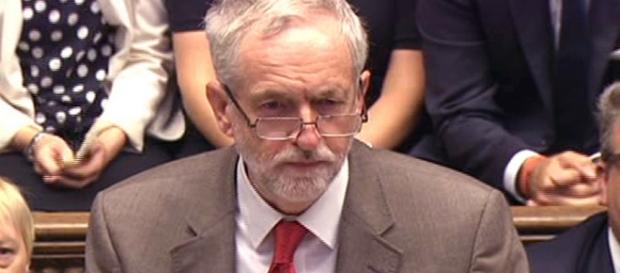 Jeremy Corbyn sounded like a stuck record at #PMQs today.
Worried about Copeland and Stoke
Desperate to claw back voters in the upcoming Copeland and Stoke by-elections, he resorted to attacking the #Government over what he perceives to be an "NHS crisis."
This is because his credibility has been shattered in so many areas. The Labour leader cannot provide a coherent position on any of the upcoming issues affecting voters: Brexit, the economy and foreign relations since the election of Donald Trump.
Weak on the NHS
But because Theresa May was armed to the teeth with statistics that shattered Corbyn's claims, he lost the argument.
In fact, there are not many battles he is winning at the moment. His popularity is sinking in the opinion polls, destroying his party's image among voters.
"For Heaven's sake, just go"
If Labour lose the by-elections tomorrow and he fails to offer his resignation before he completely destroys the party, perhaps many more MPs will take heed from David Cameron's advice to the Leader of the Opposition last year: 'For Heaven's sake, just go.' But it's unlikely he has the integrity to do that. #Jeremy Corbyn