Shraddha Kapoor finally defuses her hidden feelings: Speaks Out on her Affair
Will Shraddha have the courage to speak out what she feels notwithstanding her family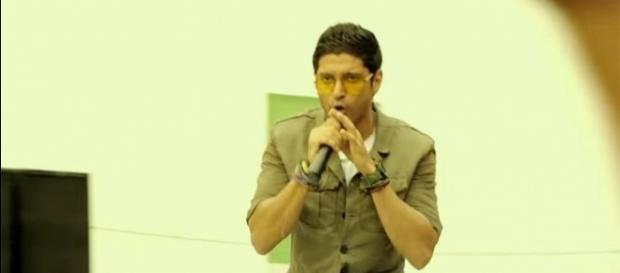 Tinsel town has been high on #Gossip last week about the Shradha Kapoor- #Farhan Akhtar romantic escapade and Shakti Kapoor's villainous front in his daughter's love life by his so called dragging her from her beau's abode episode highlighted on all social sites.
With the devil, incarnate Kapoor coming out in the social media and blasting the news reporters for the alleged rumors, the speculators and the inside informers slowly shifted to back foot and hid in their shells, Shradha's statement came across strong and unrelenting.
The "Ek vllian" actress in her diplomatic interview with The Times of India coherently denied any such relationship with her co- actor Farhan and maintained that they were just good friends.
Blood thicker than love
She amusingly handled the controversy stating that she had been informed b about this alleged affair and as an actress though she is always well prepared for such rumors her family name being dragged into it compelled her to come out in the open and make clarifications, even though it was not required.
She agreed that she was in a live-in relationship, but with her parents. She let out that she has an apartment of her own but she was just not interested in shifting out of her parent's home, as she was too much in love with her comfort zone at her childhood home.buzz is that it is all just a cover up.
That independent streak in her gave way by her effusiveness about live in relationships being cool for whoever chooses to be in them and her confident stance about unbiased family support.
love can strike impromptu
For people who are not much aware of Mr. Akhtar's personal life, Farhan still being a married man not yet officially divorced from his former wife Adhuna Babhani,is conventionally still hooked on to marital status. Adhuna Babhani is a hair stylist and co-owner of BBlunt chains of salons and merchandise
While both the involved stars are single, who is to be hurt if these two depths oriented individuals find love in each other even though they have been previously linked with their co-stars. #Shraddha Kapoor