'Game of Thrones': here's how Season 7 will be different
The fantasy drama is close to its final episodes, and the next season will take steps towards the end.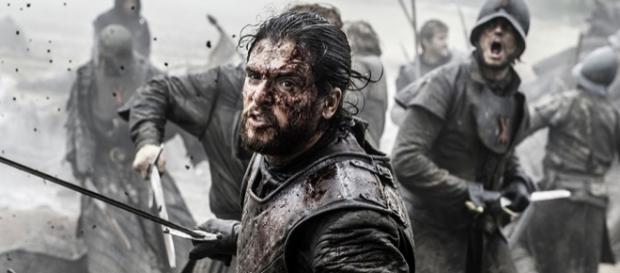 The upcoming seventh season of "Game of Thrones" will be a breath of fresh air, according to its producers. For starters, the biggest difference will be the episode count.
There will be less episodes than usual
With other shows like "The Walking Dead," as the show gets more popular, the number of episodes per season goes up (and it usually leads to a lot of filler), but "Game of Thrones" will be going the other way.
While its previous six seasons have consisted of ten episodes each, the seventh season of "Game of Thrones" will only be seven episodes long. The reason, as given by its creators, is to avoid the aforementioned filler.
They don't want to cheat their loyal viewers. They also wanted to have more time to craft the episodes into the biggest and most epic episodes they can. Fair enough.
'It's just getting more and more extraordinary'
The guy who plays Jorah Mormont on "Game of Thrones," whose name in real life is Iain Glen, said in a Radio Times interview that he believes "the scale and size of the set pieces, the world that is being created, it's just getting more and more extraordinary."
These larger scale epic episodes that the extra time is being dedicated to creating means that, while shorter than normal, "Game of Thrones" Season 7 will have more episodes like "Battle of the Bastards" and "Hardhome" and less like "The Red Woman."
Shooting will be done by February
According to a report by Entertainment Weekly, shooting for the seventh season of "Game of Thrones" began back in September of last year (later in the year than usual, since winter has come now in the story and so they can't get away with filming in the summer like they normally do, which is why this season has been pushed back and won't be airing in April as usual) and will be wrapped in February.
This five-month production period allows almost three weeks' shooting for each episode, which is plenty more than in previous years. This means that this year we'll be seeing a lot of "Game of Thrones" episode on the frighteningly grand scale on which its very best instalments can be found.
'The drama is moving towards its endgame'
As Glen told the Radio Times, "This season you feel that the drama is moving towards its endgame, more characters are overlapping so we are seeing a lot more of each other, than perhaps in the past, in the same scenes and we are going to the same places." The way he explains it, the multifaceted nature of the "Game of Thrones" story will be coming together this year, which we've waited for since the beginning.
The eighth season will be its last
Season 7 of "Game of Thrones" will be the penultimate one, as its eighth season in 2018 will be its last, bringing the story to a close. While the official episode count of Season 8 has yet to be confirmed by HBO, it is also rumoured to be shorter than the usual ten as well.
How many exactly is unclear, since showrunners Benioff and Weiss have suggested six, but their promise of fifteen episodes left from this point suggests eight, and there has also been word that the "Game of Thrones" series finale will be a feature film released in cinemas, so it's still up in the air.
"Game of Thrones" Season 7 will air this summer. #Games of Thrones #Television #Books