Donald Trump offered Sylvester Stallone a job
The action movie star unsurprisingly turned the President-elect down on his offer.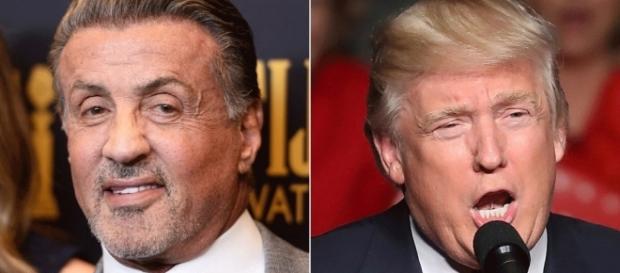 Just like a Twitter troll who pushes insane conspiracy theories was President-elect Donald Trump's top choice to head national security in his #America, "Rocky" actor Sylvester Stallone was his top choice to head the National Endowment for the Arts (NEA), but Stallone, while "flattered" that Trump would consider him, turned the job down.
The NEA is a government branch supporting the arts
The National Endowment for the Arts, in case you're wondering, is a branch of the United States federal government that provides funding and support for artistic projects ("projects exhibiting artistic excellence"). Now, I'm not sure which of Stallone's films exactly exhibit "artistic excellence," but he has had some good ones.
Stallone was nominated for an Oscar last year (but lost to Mark Rylance, who isn't American, so Trump won't want him in his administration).
Stallone released a statement turning the job offer down. He said it would be better for him to use his time for "bringing national attention to returning military personnel in an effort to find gainful employment, suitable housing and financial assistance these heroes respectfully deserve." However, he said that he was "incredibly flattered to have been suggested to be involved."
Stallone just might be a Republican
Stallone might be right at home in Trump's administration. While Hollywood is typically full of left-wing liberals, Stallone is very pro-"support our troops!" which is what right-wing rednecks are all about. He doesn't necessarily condone war, but he does glamorise it in the "Rambo" films.
He has said recently that he wants to dedicate time to making films that shine a light on returning soldiers and bring attention to the challenge they face and they come back into civilisation, starting with his new film starring Adam Driver that he's directing, "Tough As They Come."
Don't think an action movie icon would be at home in the world of politics? Think again. Remember when Stallone's "Escape Plan" and "Expendables" buddy Arnold Schwarzenegger became the Governor of California? This isn't a million miles from that. These things can happen. #Donald Trump #Celebrities