Yeh Hai Mohabbatein – Ishita has a new man in her life?
Star Plus's most popular love saga gets ready for a new entry on the show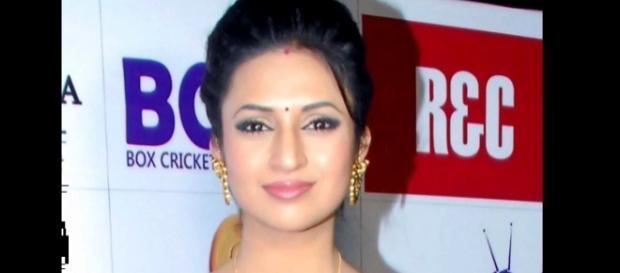 "Yeh Hai Mohabbatein" is one of Star Plus's flagship show and is loved majorly due Raman (Karan Patel) and Ishita's (Divyanka Tripathi) chemistry. While the show has been able to keep up to the expectations more or less but the same old track of Raman and Ishita separating and uniting sequence is done to death now. So the makers of the show i.e. Balaji Telefilms headed by soap queen Ekta Kapoor has brought in not only a leap but also a new character in Ishita's life. Though Ishita has always been loyal to Raman, Raman has occasionally ditched her and gone back to his ex-wife Shagun during his anger spurts, now things are going to change the other way around.
Ishita will have someone in her life other than Raman and that is probably the biggest twist on the show so far.
Vidhyut is the new man in Ishita's life, things get interesting with a new twist
The cast and crew of "Yeh Hai Mohabbatein" is currently shooting the post leap track in Australia which itself has a lot of twist and turns. Online reports suggest that the post leap track will showcase how Raman and Ishita's life has completely changed and the entry of the new charmer. The new character in Ishita's life is Vidhyut which will be essayed by actor Sid Makkar. Sid was last seen in Zee TV's "Lajwanti". Vidhyut will be a character which will crackle Raman and Ishita's love story. It will be really interesting to watch how Raman reacts to Ishita getting close to any other guy than himself.
Raman and Ishita's love story gets a new cameo entry
Vidhyut will be portrayed as a sleek, extremely good looking, well behaved ladies man who is a born wooer. Reports suggest that the future episodes will see Vidhyut getting close to Ishita like no man other than Raman Bhalla has. Though Sid Makkar is doing a cameo, we are sure that his character will leave a mark on the story line. We will have to wait and watch as to how fans react to this sudden change in Raman and Ishita's already disturbed life. "Yeh Hai Mohabbatein" airs on Star Plus Monday to Saturday 7.30 pm IST. #Television #Celebrities #Gossip