Yeh Rishta Kya Kehlata hai leap has huge changes, new entries and cast shoots in Rishikesh
The popular TV show is all set for its second leap and the viewers couldn't have been more exited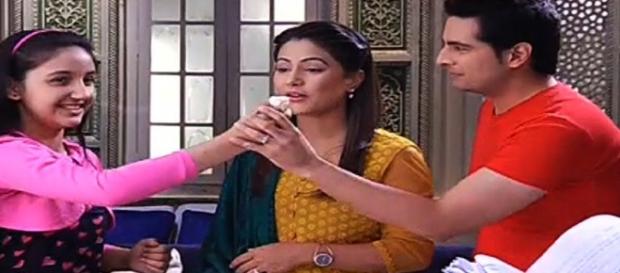 Apart from good scripts and good actors, if there is one thing that every Indian sitcom needs to stay alive and kicking are leaps. Star Plus's popular television drama Yeh Rishta Kya Kehlata hai is on the verge of its second leap just after a main character of the show i.e. Naksh's marriage has been broken right on his wedding day.
Akshara goes modern 
Post a lot of twists and turns in Nasksh's life and in his marriage which never really happened, the makers have now decided to go on with the leap. Post the leap, Heena Khan who plays Akshara on the show will be seen sporting a more modern look. As per online reports she will not age a bit but will definitely look younger in stylish tops and palazzos.
Her son Naksh played by Rohan Mehra on the other hand will be seen in Amir Khan's popular Ghajini look for which he is undergoing weight training and special dieting routine for beefing up his body. The actor is reported to be super excited about his character development.
Shivangi replaces Ashnoor
Ashnoor Kaur is exiting the show as post the leap her character will be all grown up which will be played by Shivangi Joshi of Begusarai fame.
The biggest change is definitely the shifting of  the entire Shinghania family base to the holy city of Rishikesh. Apart from Shivangi Joshi, Mohsin Khan who was last seen in Nisha Aur Uske Cousins will also be joining the Yeh Rishta Kya Kehlata Hai starcast as Karthik who will be Naira's love interest.
Naira leaves for Rishikesh 
On the front of the story, Naira will leave the house after a huge showdown with her family.
She will be shown living in Rishikesh post her escapade. Naksh will become responsible and more mature than he is currently shown. The plot twists on the show don't seem to end but only get more and more interesting. Looks like the show is definitely doing everything right and is gaining more and more fans with every passing day. The cast of the show is heading to Rishikesh for the shoot and the new cast members will be joining them soon. #Television #Celebrities #Gossip