Eurovision surprise as Spanish make brave choice
Annual song contest build-up begins with Spain's English-speaking selection designed to change their fortunes.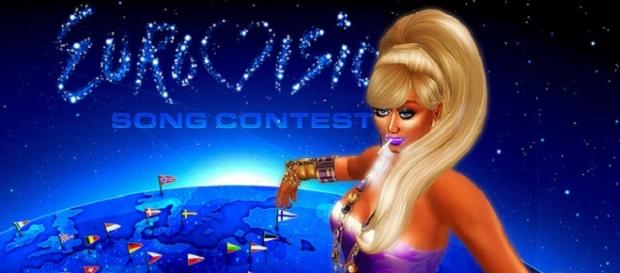 Spanish hopes of carrying off the annual Eurovision Song Contest title may have been boosted by a brave decision to sing their song in English this year. Despite their own national language being spoken by many millions worldwide, they have opted instead for 'Barei' to perform their entry of "Say Yay!" in a foreign tongue.
Viewers chose the entry
'Barei' is the stage name of 33-year-old Barbara Reyzabal Gonzalez-Aller, who was chosen to represent her country by RTVE. The country's state broadcasters based the selection on their viewers' choice.
Can they change their fortunes?
The non-traditional approach is seen as a measured strategy by Spain to buck the disappointing trend over the last five decades.
Since the heady days of consecutive successes in the late 60s, they have failed to register a single victory since. That puts the United Kingdom's drought into some perspective: the Brits have to only look back as far as 1997 for their last triumph when "Katrina and the Waves" emerged as the victors.
Last year's Spanish entry attracted just 15 points in the Eurovision final, ensuring a lowly finish of 21st position overall, despite their utilisation of the talents of the glamorous actress and TV presenter 'Edurne'.
Spain part of 'Big 5'
Like the UK, Spain form part of the 'Big 5' in the Eurovision establishment. Along with France, Germany and Italy they are automatically allowed to compete in the final, as a reward for being the five nations that contribute most financially to the European Broadcasting Union.
It is the EBU that produces the Eurovision Song Contest each year.
Spain are long-term contestants in the prestigious – if often slightly quirky – European extravaganza. However, putting their language choice into context, in 55 years of participation they have never previously picked an English-language song to pin their hopes upon.
Not universally popular choice
Many neutrals may see the sense in trying something a little bit different this year. But the move has clearly rankled with some Spanish citizens, if the stark comments made by Jose Maria Merino are anything to go by. The member of the Royal Spanish Academy was quick to point out that there are 500 million reasons (the number of Spanish speakers globally) to justify his belief that "presenting a song in English is surprisingly stupid."
Good fortune for Sweden
Whether the somewhat unusual choice has the desired effect remains to be seen, with this year's event being held in Stockholm in May. Last year the competition continued a renaissance in Sweden's fortunes, as Mans Zelmerlow impressed the judges with "Heroes" to give the Scandinavians a second success in four years. #Television #Celebrities #Show