Adele takes over Brits awards 2016 with four major wins
The Queen of music won four major awards and also openly supported Kesha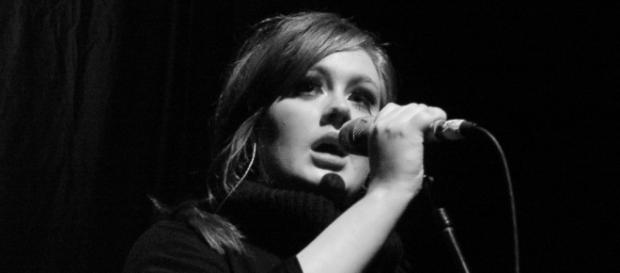 She is the most loved singing sensation of the recent times, her voice has enchanted many, and she is none other than Adele. And yet again she has proved that she indeed is the queen of heart touching #Music. Adele was all teary eyed when she was crowned the queen of British music scene at Brits awards 2016. Brits Awards 2016 is one award ceremony which recognizes and celebrates international as well as Brits performances. The North London born singer was also awarded the Global Success Award at the said ceremony where she openly supported fellow singer Kesha who is struggling to get out of a legal contract with Dr.Luke who was accused of molesting Kesha.
Along with the Global Success Award, Adele took home the trophies also for the Best Single of the year for her lovely "Hello" and album of the year for her album "25" which sold a path breaking 15 million copies.
Adele also performed at the ceremony on her hit "When we were young" and was visibly very emotional throughout the performance. Post the performance she was handed over the Global Success trophy by astronaut Tim Peake. Her Grammy performance had the infamous technical glitch of her microphone falling into her piano while she was performing her song "All I Ask", luckily her Brits awards performance went on smooth without any glitches and was much appreciated.
The Brits awards ceremony was held on 24th February 2016 at London's O2 Arena and also witnessed performances by Justin Bieber, Coldplay and Rihanna amongst others.
Apart from Adele other winners include James Bay who won the trophy for Best International Male artist while Coldplay won the award for Best British group. Singer Annie Lennox and actor Gary Oldman also paid a tribute to the late legend David Bowie who recently died at the age of 69. Bowie's band was also seen performing at the awards night on a medley of his hits which not only entertained everyone but also brought Bowie's superlative music back to life. The ceremony was broadcast live on ITV. #Celebrities #Blasting News UK