Interesting facts about Bollywood superstar Shahrukh Khan
Facts about the charming Khan which will make you fall in love with him all over again.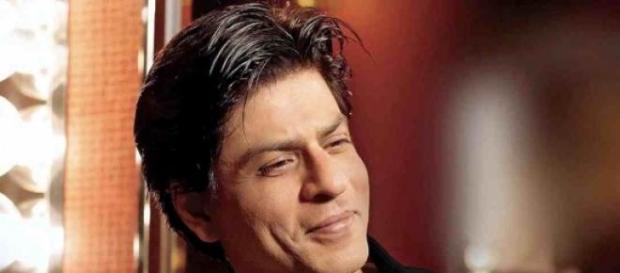 We all have loved and adored him, but still there are a lot of facts we all are unaware of, when it comes to the King Khan of Bollywood. Let's have a look at the top 5 interesting Shahrukh Khan facts
1. The rise and rise of a villain
While it is a known fact that Shahrukh earned a lot of fame and success through his negative performances in movies like "Darr" and "Anjaam, did you know that Shahrukh has done a total of 6 movies featuring him as a villain? He indeed has, the list includes Baazigar, Duplicate , Don & Don 2 apart from Darr and Anjaam
2. The Rahul syndrome - Shahrukh has always rocked the screen, especially when his character was called "Rahul".
He has done a total of 9 movies with screen name "Rahul" (not to forget all of these were blockbusters). The list includes Yes Boss, Zamana Deewana, Kuch Kuch Hota hai, Dil Toh Pagal Hai, Kabhi Khushi Kabhi Gham, Chennai Express, Darr, Har dil Jo Pyaaar Karega (cameo).
3. The Cameo King - Shahrukh has always been helpful to his close friends in the industry resulting into a huge list of cameos, a whooping total of 26 cameos to be specific. Some of his most noted cameos were in Kuch Meetha Hojaye, Heyy Babyy, Bhoothnath and Har Dil Jo Pyaar Karega.

4. The King of Awards - While many in the industry struggle throughout their lives to step on to the podium and receive an award, Shahrukh Khan's immense talent has resulted into a mesmerizing total of 226 nominations and he has, till date won 29 Best Actor trophies, for what he deserves a grand salute indeed.
Apart from the appreciation for his cinematic achievements, Shahrukh has also being awarded by UNESCO for his social commitment towards providing education to children.

5. The Debut mystery - Deewana is considered very rightly as Superstar Shahrukh's debut movie, but the fact is that Dil Aashna hai was supposed to be his debut movie but released post Deewana, making Deewana his debut vehicle.

All the above facts highlight the fact that Shahrukh is not only a Bollywood superstar but also a successful producer, father, businessman and above all, a gem of a person.