Staff wellbeing appears to be at an all-time low with almost half of teachers quitting within their first five years.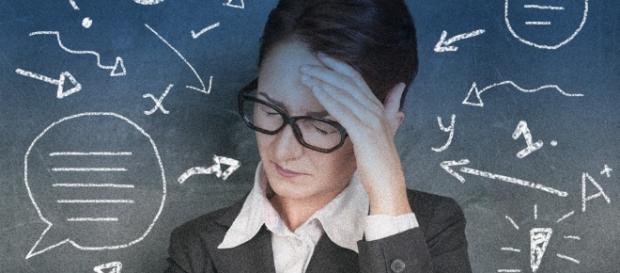 On the face of it, teaching looks to be the dream job for many. Six-hour days with hour-long lunch breaks and the benefits of 13 weeks holiday across the academic year. Yet an in-depth analysis shows that is not the case as the United Kingdom's Education system looks to be at breaking point.
Short days and long holidays are a pipe dream
A realistic post-mortem of a teacher's working day shows that their hours are elongated further than numerous people outside of the education system realise. The staff car park is usually heaving by 8:00 am and that continues to be the case until at least 5:00 pm. With added pressure on recording data, annotating planning and children's work and assessing progress, those nine hours tend not to be long enough to complete the day's tasks.
Many teachers will still spend two to three hours of their evening keeping on top of their workload.
Sunday evenings also tend to be a non-event for school staff. With a week of teaching the future generation ahead of them, the organisation of the next five days becomes critical. The extended working hours progress into half-terms as teachers use numerous days of their 'holiday' to update working walls and the classroom environment.
Teachers heading towards an extinct species
The pressure for many is proving to be too much. Back in October 2016, school's minister Nick Gibb stated that 30% of the profession had left within five years of qualifying. Many experts are now claiming this figure is closer to half, with teachers willing to park over four years of hard work training for the role in the pursuit of a happier position.
The concern for the general public is the effect such a movement has on the quality of teaching within schools. The Government claims that their numerous adjustments are based around a better education, though the end outcome suggests that schools are losing some of their best facilitators.
Local authorities are now seeking support from abroad as schools find recruitment increasingly difficult. With that comes the obvious problems of language barriers and streamlined understanding of the British education system, whilst the movement of Brexit makes the task of transfers harder to envisage.
The domino effect of poor wellbeing
Pressure to achieve results and prove progress comes from the top. Government agendas are phased down to Headteachers who have to provide data relating to the quality provision of their staff to school governors. With high targets to reach, such intensity is passed down to teachers with stresses and strains apparent across many schools.
With a seeming domino effect spreading from the top to the bottom, it must be considered how such pressures effect the Wellbeing of the children. They are forced to work hard and make progress in numerous areas, pushed to the limit in many circumstances. It begs the question, is it all worthwhile or does education in the United Kingdom require a complete overhaul?
Click to read more
and watch the video
or