1
Bronx Zoo Bug Carousel, Children's Zoo Ln, Fordham Road and the Bronx River Parkway, Bronx, New York, USA
Most carousels have prancing horses to ride. However, the Bronx Zoo Bug Carousel is far from the norm, with its 64 different types of insects that you can ride. These include praying mantis, fireflies, bees, grasshoppers and ladybirds. Not only is the ride a lot of fun, but children can also learn about the bugs along the way. It is thought to be the only carousel of its kind in the world.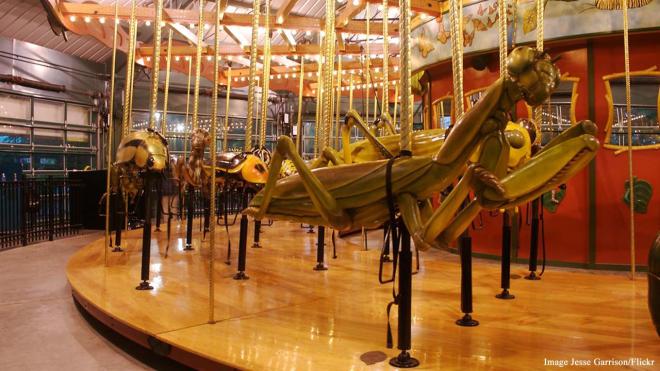 2
Holiday Train Show at New York Botanical Gardens, Bronx Park Rd, Bronx, New York, USA
This unique miniature train yard was first created in 1991 and is available for viewing each year from mid-November to mid-January in the New York Botanical Gardens in the Bronx. The train yard boasts buildings, gardens, and bridges, all in model train G-scale and there are now 175 landmarks featured here. What is most unusual is that all the miniatures were created from organic materials, including seeds, nuts, fungus, leaves and branches.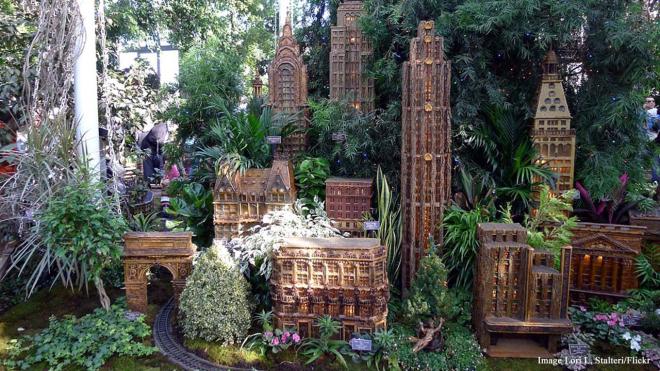 © ALL RIGHTS RESERVED