Kos (or Cos) is one of the Dodecanese Islands of Greece. It lies in the south-eastern Aegean Sea, just off the Anatolian coast of Turkey. The island is famous for its sprawling sandy beaches and is rich in history, with the remains of many Roman and Greek landmarks, especially in the town of Kos itself and the surrounding area.
Kos Town is the main port of the island, with beautiful, whitewashed buildings and many restaurants. There is also lively nightlife available. Kardamena is another popular seaside resort, particularly with young holidaymakers, due to its many nightclubs and bars.
The following are some of the major attractions of Kos.
The beaches of Kos are the primary tourism attraction of the island. There are many beautiful sandy coves overlooking crystal-clear water. Lambi is close to the city centre and is one of the best beaches, with plenty of tourism infrastructure and 1 km in length. Paradise Beach is among the most beautiful, as are Agios Stefanos, Therma, Mastichari, Tigaki and Helona.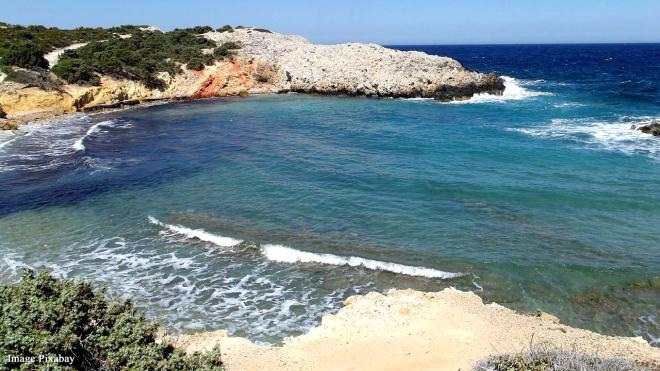 2
Neratzia Castle (Castle of the Sour Orange Tree) - Kos Town
Kos Town is dominated by the Neratzia Castle (Castle of the Sour Orange Tree), which was constructed by the Knights Templar at the end of the 14th century. The reason for its name is the many sour orange trees planted during the late 14th century in the surrounding area. Of interest to note, the castle was restored during the Italian occupation period of the island and during the German occupation, it hosted the German garrison and was a prison for Greek patriots.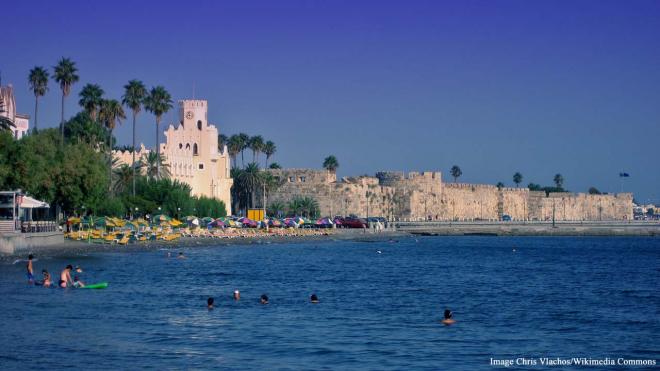 © ALL RIGHTS RESERVED