The most employable professions of the year
Which are the most employable, high-paying, and well-versed professions of the era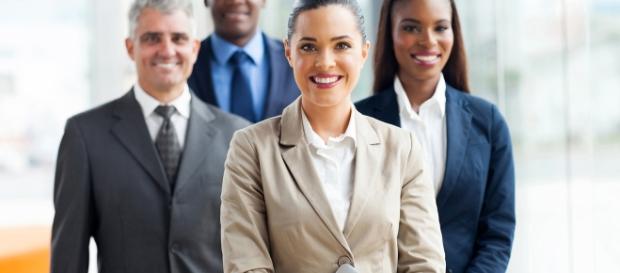 It is quite tough to decide what you should do when the high school education has been finished. In this post-recession economy, the 'survival of the fittest' is the rule we all need to follow. At the same time, the job market's requirements are very high. All these things demotivate today's youth in one way or the other. In order to deal with financial problems, they step out of their houses and look for the jobs they are passionate about. Being able to earn the livelihood is important for everyone. On the basis of the education background, experience, and skills, we all deserve to be compensated well. All the jobs enlisted here do not only pay handsomely but also are enjoyable.
If you have completed the graduation or post-graduation, then you must apply for a suitable position.
Accountants
The information shared by The National Association of Colleges and Employers reveals that accounting is one of the most sought after professions these days. The employers require well-versed accountants in the large number. Almost everyone, from the colossal multi-national to the private firms or even a small shop, needs to hire the certified accountants. Thus, you have the high chances to receive the competitive salary. If you find corporate accounting quite boring, then there are other relevant fields too including forensic accounting. This certainly does not require visiting the murder scenes and calculating how many bullets were shot. It is, instead, the name of auditing nefarious business dealing for evaluating the number of inconsistencies and illegal activities.
The estimated salary of an accountant is 47.000 USD, which I think sounds great at the start of your career.
Computer experts
Nowadays, the computer experts are the demand of every government and private organization. If you have a degree in computer sciences or are the expert of IT, then you can apply for multiple jobs at the software houses. The starting salary is from 40.000-70.000 USD. One of the best things about the computer science job is that it opens the doors of endless opportunities for you. The more you learn and polish your skills, the better would be your future. You can find more gratifying and creative jobs in the relevant field once you have gained sufficient experience.
Business management
You must have noticed that the posts mentioned here fit multiple industries. The same is true for anyone who is studying in the field of business management. Generally, as a business manager, your duty would be to help the employer have the greater number of sales. The job is of administrative nature, so your duties are going to be vast.
In return, you can expect to receive the median salary of $150.000. Of course, when you have the degree in business administration you would enjoy a variable cornucopia of career choices.
Mechanical engineers
Becoming a mechanical engineer is not so easy. During the study period, you would have to work really hard so that you score well at the end of the semester. Once the degree is completed with good grades, you can see the doors of many jobs open for yourself. The mechanical engineers generally deal with thermal and mechanical devices. If you opt for this kind of job then let me clarify that you would either correct the damaged mechanical devices or would redesign them solving their functionality errors. It is a respectable profession with the starting pay package of $144.000. #Finance #Advertising