California NAACP calls for the removal of U.S. National Anthem
California NAACP claims that The Star-Spangled Banner is 'pro slavery.'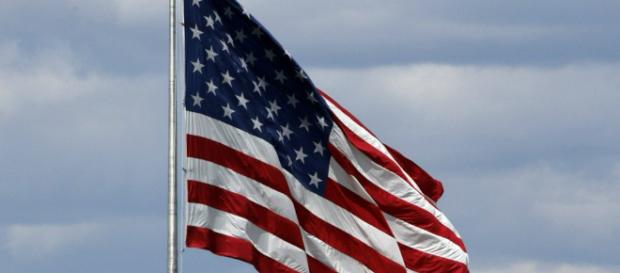 The California branch of the National Association for the Advancement of Colored People (NAACP) has called for the United States #National Anthem The Star-Spangled Banner to be replaced as the countries national anthem. According to the Washington Post, The NAACP says the song is "pro-slavery and anti-black." The debate surrounding race and the national anthem came together after Colin Kaepernick, a former San Francisco 49ers Quarterback became the first player to kneel for the national anthem, in protest at the wave of police shootings of unarmed black men. The move by the former 49ers player has sparked fierce debate in the United States and has drawn Kaepernick admiration and protest in equal measure.
A divided nation
The California branch of the NAACP proposed two resolutions which were passed at their state conference last month. As well as the call for the national anthem to be replaced, they also called for Kaepernick to be hired by another NFL team. NAACP president Alice Huffman said she believed the controversy would "go away" after the national anthem was changed.
The debacle surrounding this debate became highly politicised when Donald Trump said if a player was kneeling during the anthem the league should "fire that son of a b****." Ever since Trump made this statement, Americans have become more divided over this issue. Other players took to the knee during the National Anthem in defiance of Trump. Black players and white players alike, some gave black power signs and others joined arms in solidarity with their fellow players.
The move by the NFL incurred its own backlash. Many fans in the stadium began to boo players when they knelt for the national anthem and it has been reported that NFL attendances have dropped sharply. This latest call for The Star-Spangled Banner, which was adopted as the anthem of the nation in 1931, to be replaced will only serve to divide opinion further.
Cultural crossroads
America seems to be at a cultural crossroads at this point in time. There are those voices which are calling for symbols of the nation's past with questionable backgrounds to be removed, while there are those that cling to the traditions of Americana who are fighting tooth and nail to keep their cultural heritage intact. Whatever may be the rights and wrongs of America's past, and while accepting that some of these symbols such as the Confederate Flag are associated with a history most of would find reprehensible today - such as slavery. A call as controversial as to remove one of the most fundamental aspects of America in the shape of its anthem will surely only serve to divide a divided nation further. #Donald Trump #Star Spangled Banner