World responds to Mexico City earthquake
The world is standing by Mexico during this trying time, even Donald Trump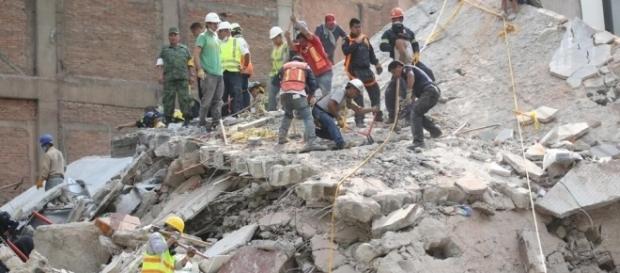 A deadly earthquake has been raging through various states of Mexico, the worst of which is the country's capital, #Mexico City. Over 200 people have been killed in the ensuing chaos from the earthquake, including 22 children who have been found dead in a primary school that collapsed in the quake. Mexican President Neito has spoken out in response to the earthquake, saying that the country will stand "united" in the face of this adversity. Now, the rest of the #World are voicing their support.
Everyone from the Vatican to Donald Trump has responded
Pope Francis has made a statement in Rome, speaking to a crowd of pilgrims, telling them that he was praying for the victims of the earthquake in Mexico City, including those wounded by it, the rescue workers desperately working to save them, and the families of those involved.
Mexico is a heavily Catholic country, and the Pope said, "In this moment of pain, I want to express my closeness and prayers to all the beloved Mexican people."
US President Donald Trump has even spoken to show his support for the Mexican people at this time. He's famous for his hate speech about Mexico, with some attributing the success of his election campaign to his promise to build a wall between the United States and Mexico. But now that the capital city of Mexico is being consumed by destruction by forces of nature, even Trump has sympathy for them (or at least the veneer of sympathy), tweeting, "God bless the people of Mexico City. We are with you and will be there for you." #Donald Trump