Traveling to the Mercure Resort in the Jebel Hafeet mountains in Abu Dhabi
Abu Dhabi is a great place for a holiday and the northern mountains with resort at 5000 ft is a wonderful place in the winter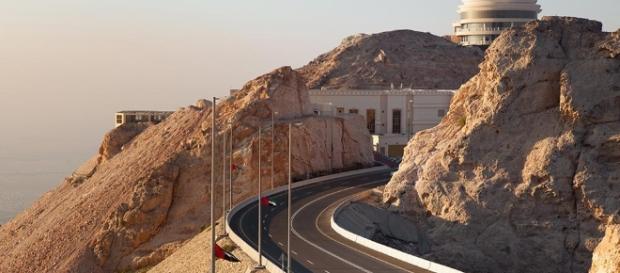 Many people would not like to travel to the Middle East during the present state of affairs. However, a visit to the United Arab Emirates is an entirely different kettle of fish. Here is a place that is peaceful and tranquil. The main constituent of the UAE is Abu Dhabi. It has wonderful resorts, bars, and beaches. In the north of the country is the famous Jebel Hafeet mountain. This forms a barrier between Saudi Arabia and the UAE. The mountain rises to a height of over 5500 feet and during winter it becomes pretty cold here. At a height of 5000 feet, there is the Mercure Grand Resort. This is a 5 Star Deluxe resort and is nestled in the mountains creating a wonderful world more like that in the Arabian Nights.
There is a lovely road that leads to the resort up in the mountain. It rises up to 5000 feet, it's a beautiful motorable road and is an engineering delight. At night the road is floodlit. The resort is 120 kilometers from the capital Abu Dhabi
The resort
The resort overlooks the town of Al-ain which is supposed to be the green belt of Abu Dhabi. The resort itself is a delight with a heated swimming pool and three eating outlets and a bar. One can have his choicest cocktails and mocktails at the bar and on certain nights the bar also regales customers with the belly dance. The resort has all the amenities that one can think of and many Americans and Britishers spend days at this resort relaxing in the sun and swimming in the heated pool and drinking away to glory. At times the resort also organises yoga classes which are very well patronised
Up to the top
From the resort, one can drive another 7 kilometers up the mountain to the flat plateau that overlooks the town of Al-ain below.
It can be really chilly in winter at this site. The place has two cafeterias where one can enjoy hot coffee and a burger. The best time is to drive to this spot after midnight. it can be a very romantic moment at that height with the cold wind swishing around your ears. A hot cup of coffee adds to the atmosphere
Best mountain resort
This is the best mountain resort in Abu Dhabi and compares very favorably with similar resorts in Europe and America. It has the added advantage of being located in an exotic place. Considering that the entire area was barren, rocky and covered with sand dunes, it's a tribute to the ingenious of the UAE to have set up such a lovely resort here. The best part is that the entire area is peaceful and the Arabs are a friendly lot. There is no dress code and it is possible to swim in the pool in a bikini. Many women from Egypt, Lebanon, Pakistan, and Saudi Arabia also visit this resort to get away from the oppressive discipline in their countries. Maybe if you are lucky you could strike a relationship with one of them
Click to read more
and watch the video
or