Tourism industry sees tremendous growth this summer - National Geographic Society's report
Tremendous growth in tourism business seen this summer, National Geographic Society reports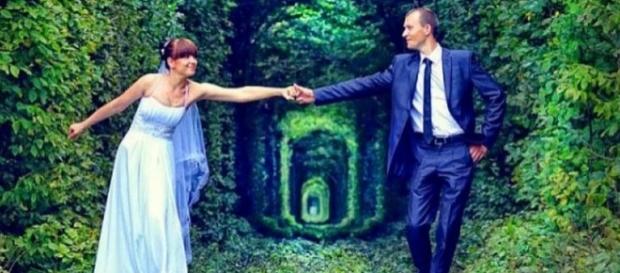 The tremendous growth in the tourism business has been seen during summer holidays, National Geographic Society claims. People nowadays spend hundreds of dollars on tour packages. As per the survey report of National Geographic Channel. the world's top landscapes, mountainous areas, and lush green valleys receive around 300,000 visitors during summer holidays. If you've planned to visit some exotic and exciting places this summer, then you must explore these shockingly beautiful sites.
Enchanted Well in Bahia, Brazil
National Geographic Society names Enchanter Well of Bahia as the top tourist attraction of Brazil. It is situated in the Chapada Diamantina National Park.
What makes it amazing is the perfect combination of crystal clear water and a relaxing atmosphere. The ancient trees have gracefully surrounded this spot. To get to the water, you have to scale down 80 feet of steep rock. The depth of the pool is said to be over 110 feet. During the summer season, it is the right place for swimming lovers.
Tunnel of Love in Klevan, Ukraine
Tunnel of Love is one of Ukraine's most fabulous and famous tourist attractions. The experts at National Geographic Society are of the view that the lush green trees that surround this naturally beautiful site are stunning. The dense trees play a vital role in giving this place an overwhelming ambiance. The entrance to the Tunnel of Love is stunning, and here you start feeling that you are in a fairy-tale land. As this is present within a deep forest, you need to be very careful while taking pictures.
It is a hub of wild animal populations. Just like other romantic tourist destinations, it is a lovely place for newly married couples who are looking for a lonely and calm place for their honeymoon.
Zhangye Danxia Landform in Gansu, China
Due to the high success rate of the Zhangye Danxia Landform, tourism in China has become a fast growing industry, the National Geographic Society reports. The unique color combination of these mountains of Gansu are well worth seeing. These are said to be 24 million years old. The mountains came into being as the result of unusual natural disasters. Coincidentally, these aren't the only mountains that look so unique; Rainbow Range in British Columbia, Canada has a somewhat similar formation.
Sea of Stars on Vaadhoo Island in Maldives
During this year, Maldives has received numerous tourists from all parts of the world. This is mainly thanks to the beautiful Sea of Stars on Vaadhoo Island. At first glance, it looks like you may have arrived in another world where there are vibrant colors. If you have watched 1997's movie Contact or 2013's Life of Pi, then you have already seen this spot. The blue hue adds value to its overall beauty and glow. It attracts countless American and European tourists every year. #travel #TourismBusiness #TravelIndustry