As many suspected after seeing Blizzard's intriguing announcement a few days ago, today it has indeed been confirmed that a new hearthstone Adventure will be arriving on Windows, Mac, Android and Apple on August 12th in Europe. Called 'One Night in Karazhan', the adventure is set in the house of the famous mage Medivh before the start of an amazing party he's throwing. Unfortunately, Medivh's gone missing and general chaos has broken out. It's up to you to use your card skills to defeat foes, find Medivh and set things right so the party can get going!
Over forty new Hearthstone cards to win
Ben Brode, the lead designer of Hearthstone, earlier presented the details of the new adventure at Chinajoy Expo in Shanghai. He explained that there are a total of 45 new cards to be won in the adventure, a few of which he revealed today such as the 'Enchanted Raven' druid card, a 1 mana, 2/2 beast and a 7 mana mage card, 'Fireland Portal', which deals 5 damage and summons a random 5-cost minion. There are also some exciting Hearthstone legendary cards: 'Barnes' with the battlecry 'summon a random 1/1 copy of a minion in your deck' and 'The Curator', a taunt with the battlecry 'draw a beast, dragon and murloc from your deck.' Blizzard, the developer of the MMORPG World of Warcraft, will be hoping that these cards provide new strategies for the main game and generally freshen things up a bit.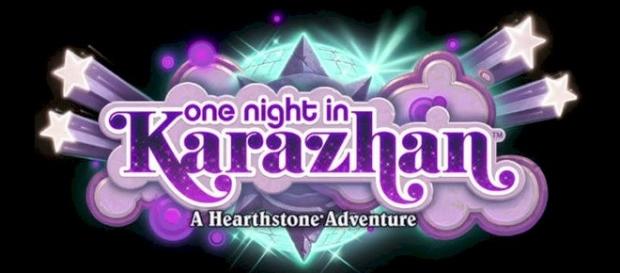 How much does the new Hearthstone adventure cost?
As in previous Hearthstone adventures, a new level, or 'wing' as Blizzard names them, will be released each week. The first wing, 'The Prologue', is free, so everyone's got an invitation! Subsequent wings, which see players ascend Medivh's grand house floor by floor through 'The Parlor', 'The Opera', 'The Menagerie' and 'The Spire', will be available to buy with in-game gold or real money. As an incentive, those players who purchase all four wings during the initial one week release period will receive the snazzy new card back 'Karazhan Nights' which features a revolving mirror ball.
The pricing for Windows/Mac and Android is as follows:
Prologue: free
All four wings purchased at once: €17.99 / £13.99
Already own the Parlor (wing one): €13.99 / £10.49
Already own the Parlor and the Opera: €8.99 / £6.99
Individual wings: €5.99 / £4.99 or 700 gold each
As is the tradition with any new expansion in Hearthstone, the game designers have also been hard at work creating a party-themed game board which even includes a hot tub! So, it's going to be a fun-filled, tense and challenging night for all. Here's the new trailer to whet your appetite:
Click to read more
and watch the video