The Premier League - Matchday 16
Three derbies took place this week with some unexpected results from the top 6 sides.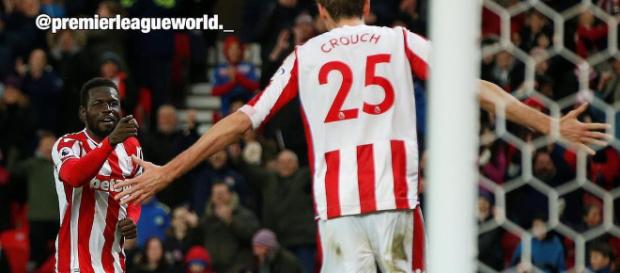 This week in the Premier league we saw many teams struggle to cope as fixtures come thick and fast. The most unexpected result from this week was in the London derby as West Ham beat Chelsea 1-0, which more or less, confirms the end of their chase to catch leaders Manchester City.

The other derbies this week was the Merseyside derby and the Manchester Derby, which as expected was played to a high standard as each side were passionate and gave their all. There was a possibility of the fixtures on Sunday being cancelled due to the amount of snow but fortunately for die-hard fans, many were delighted with the performances this weekend.

Credit @premierleaue
The Merseyside derby
Wayne Rooney bagged his first goal in a Merseyside derby with a penalty to equalise as Everton went away to secure a point. Despite the control by Liverpool, questionable decisions by Jurgen Klopp could have affected the game. The previous Champions league fixture could definitely have impacted the managers game plan but leaving out his top players was an odd decision as they could have made a positive impact on the game. A very disappointing result for his side but they still remain in the top 4.
The Manchester derby
Manchester City was victorious in the Manchester derby as they managed to get full points away at Old Trafford, ending Man Utd's unbeaten run at home this season. Peps game management on the day was controversial but it did have a good effect, which is why they won the game. Man City continue to escape at the top as the top 6 sides, besides Tottenham, fail to gain any momentum.
Other matches
Arsenal only managed to get a measly draw as an Olivier Giroud goal in the 88th minute helped them get a point.
Southampton certainly deserved more and should have won but couldn't finish off their chances created in the first half. Arsenal needs to get back to their winning ways. It was unfortunate it couldn't happen this week, and it is highly unlikely to see Arsenal mount a title challenge. Arsenal's north London rivals, Tottenham, easily beat Stoke city 5-1 at Wembley and are now 1 point away from the gunners. Harry Kane once again scored two goals to keep up with Mo Salah for the Golden Boot. Swansea beat West Brom 1-0, as they wrapped their first win in a while and Burnley beat Watford 1-0 and are firmly in the 7th place now, while Watford moves into 9th.
Huddersfield beat Brighton 2-0 and Crystal Palace could only manage to tie against 2-2. Leicester City beat Newcastle 3-2. And that's a round-up of all the Premier League games.