Player power: the need for long term action and reform
The situation regarding Dimitri Payet at West Ham United raises the question of player power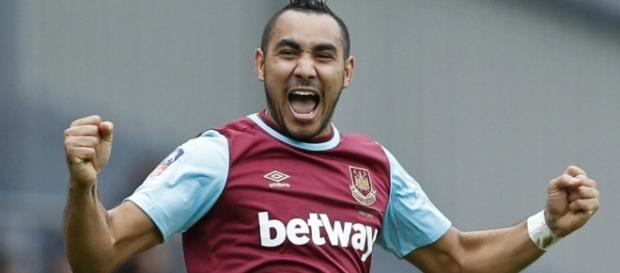 The recent situation concerning Dimitri Payet has left a bitter taste in the mouths of all those connected to his club, West Ham United. But the questions to ask are, who holds the power between #the club and the player and how we can ensure that such a situation does not happen again?
What happened?
First of all the facts. Dimitri Payet earlier this money (January) revealved that "he wants to leave the club".as reported in The Mirror. Further on from this West Ham's manager Slaven Bilic revealed that the France international "refused to play" in their game against Crystal Palace. Despite being the stand-out performer of last season, Bilic told the 29-year old to "stay away from training".
Further examples
But let us not forget, this is not the first example of players trying to dictate terms for their own self interests. The BBC reported in 2006 that Chelsea defender William Gallas "threatened to score an own goal" if selected for their first game of the season against Manchester City. In 2007/8 the then Tottenham Hotspurs striker Dimitar Berbatov refused to play under manager Juande Ramos in order to force through a move to Manchester United as reported on the 90min website. In addition Carlos Tevez who refused to come off the bench during Manchester City's 2-0 defeat to Bayern Munich in 2011.
Who holds the power?
But the first question to ask is, who holds the power between the club and country? Whilst the player can refuse to play and create animosity, I still think the majority of the power is held with the club.
The player has a contract with the club; they are under no obligation to sell the player. Whilst most of the time they do, simply to prevent disharmony in the team, the club can effectively play 'hard-ball'. They can #demoralise the player in making him train alone, or with the reserves. The thing to remember is, every player has a value and with the case of Payet himself, West Ham know that he is replaceable; that is the reality. As a result, they can haggle and try to get as much money as possible, primarily because the player is so desperate to leave.
How about going forward?
The second question to ask is, how do we prevent such situations from happening in the future? In the shot term there are two main options. One way would be to fine the player an amount that they deem appropriate. Another way would be to make the player train with the youth team. But it is action required in the long term. It needs help from the very top to educate the players on what is and is not acceptable. It is all about having respect for your employers and making sure they act in good nature. If they do not, the problem is simply not going to go away. #secure a move away