Borussia Dortmund issue warning to Liverpool
German giants Dortmund warn Liverpool over their pursuit for American winger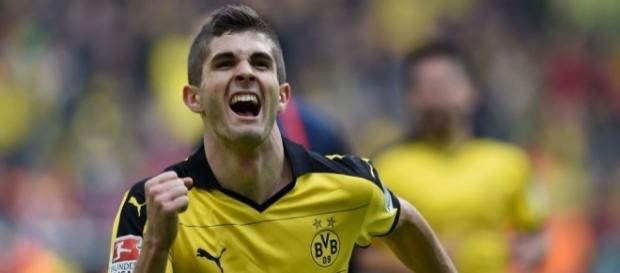 The last time that Liverpool and Borussia Dortmund were involved together was in last season's Europa League quarter-final. With Lovren's last gasp header ending a hectic night at Anfield with Klopp progressing to the next round, following a 4-3 win, at his ex employer's expense. Now their names will associate over the situation of 18-year-old American winger Christian Pulisic. Klopp's reputation for developing promising young talent has started speculation on a potential transfer, however, Dortmund are insistent on keeping the American in Germany, telling #Liverpool to back off.
Save your breath
In a bid to ward off potential suitors (particularly Liverpool), Dortmund's directer of #Football, Michael Zorc, has spoken to Bild newspaper, issuing a warning to anyone interested in signing Pulisic.
"We have made it quite clear that we are not going to sell Christian and that we are planning with him. Liverpool can save the effort of making an offer."
Obviously, the decision also lies with the player. Dortmund are not a club to stand in the way of a player wanting to leave. With Lewandowski, Gotze, Kagawa and most recently Hummels leaving after declaring their wishes to leave the club. Meaning that any potential move would rely on Pulisic making his desire to move to Merseyside known, however, that seems unlikely, at the moment at least.
One for the future
Pulisic made his debut 21st February this year against Bayer Leverkusen, with his first goal coming against Hamburger SV in a 3-0 win, 17th April. Becoming the youngest non-German goalscorer in Bundesliga history and the fourth youngest goal scorer.
He also became the youngest player to score two goals in one season with a goal against VfB Stuttgart. Then he became the youngest goal scorer for the USA national side scoring in a 4-0 against Bolivia, catching the attention of eyes around the world. He has made 21 appearances for Dortmund this season, scoring three and assisting five and showing strong consistent performances for the German side. It is obvious he is in Tuchel's plans however the question is whether he would get more opportunities under Jurgen Klopp at Liverpool. The German's decision to include Woodburn allowed the Welshman to become the youngest goalscorer in the club's history, showing no fear with fielding youth talent. It would take a massive bid for Dortmund to consider selling Pulisic, however any given transfer seems too far-fetched for now. With a move to Liverpool more likely to materialise after a second full season in the Bundesliga. #Premier League