'We need positive people' says Mourinho after Man United's shock 3-1 loss to Watford
Can Manchester United bounce back after three consecutive defeats in all competitions? Does Rooney still deserve his place?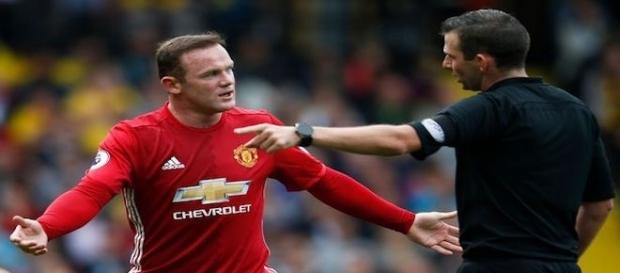 Sunday saw Manchester United beaten astoundingly by Watford, in a 3-1 rout at Vicarage Road. making it their third consecutive loss in all competitions.
Etienne Capoue gave Watford the lead in the first half before Rashford levelled the odds in the second half.
However, an 83rd minute goal from full-back Zuniga gave Watford the lead again before captain Troy Deeney slotted home a penalty deep into extra-time.
Having suffered a demoralising loss at home to Manchester City and losing away to Feyenoord in the Europa league, United were hoping to bring back their winning ways at Vicarage road.
'I'm sad', says Mourinho
Despite the defeat however, when asked if fans should not feel too 'low' despite three defeats, Jose Mourinho told MUTV: "Yeah I have this capacity of being balanced.
Nobody saw me running around the pitch when we won a couple of matches and nobody sees me now really depressed. I'm sad obviously"
30 years later
This defeat adds to a miserable eight days for United and it is the first time since August 2006 that Jose Mourinho has lost three consecutive matches as a manager, which was during his first spell at Chelsea. This game held another significant moment as it is the first time Watford have beaten United in 30 years.
Regarding the attitude of the players, Mourinho told MUTV "I think they now have to show themselves with a certain attitude to these negative moments."
"I show them, as an example, Ashley Young who was, in my opinion, phenomenal with his attitude, positivity and determination. We need positive people to give positive feelings because, the next time they are on the pitch, they are going to feel the weight of the defeat"
Following this defeat, there has been mixed views from fans, with some backing Mourinho while others not happy with the defeat.
Wayne Rooney faces fan wrath
Captain Wayne Rooney however has been criticised yet again for his performance and for some fans, this may be the final straw. Rooney's starting berth in the team has been questioned for a while now and many fans feel the time us up for the captain. 
Here just some of the tweets that shows fans discontent:
#waynerooney needs to be out the starting 11 in the next couple of matches. Terrible to watch him today unfortunately.

— Anders Skodje (@sstorm95) September 18, 2016
#waynerooney is finished. Too slow, he will be playing @MLS next season

— Chris (@iico7) September 18, 2016
And personally my favourite:
"Retire and be a hero, or play long enough to see yourself become the villain." - the story of Bruce Wayne Rooney.

— FonZo (@OfficialFonZo) September 18, 2016
What are your thoughts on the #Manchester United's loss today? Do you think Wayne Rooney's time is up? Let me know below! #Football #Premier League