Everton insist that defender John Stones is not for sale
Afrer a long saga, Chelsea are still after the signature of Everton star John Stones.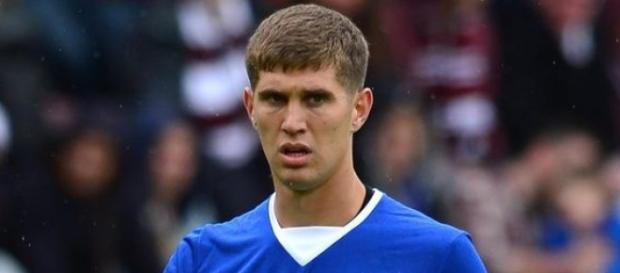 The John Stones transfer saga continues; over the course of the summer transfer window, the player emerged as a target for defending Premier League champions Chelsea. They have seen two bids of £20 million and £26 million respectively turned down by Everton, and could be forced to make a record bid in order to secure his services. Stones is a crucial part of the Everton first team and manager Roberto Martinez is adamant that he won't be sold this summer.
It was previously reported by Metro that Martinez admitted the young defender is aware of the interest and has been paying some attention to it. #Chelsea represent an attractive proposition for Stones, given that they are one of the strongest sides in the #Premier League and arguably Europe; Stones would be part of a squad that challenges for the Premier League title on a consistent basis as well as a side looking to win the UEFA Champions League.
Despite the factors involved, Martinez has said "The player is not for sale and that is the end of it."
Chelsea are said to still be confident of signing the defender. Chelsea defender Gary Cahill, one of the players that Stones could possibly compete for a place with, has urged Stones to join Chelsea. However he's not the only person who has contributed their opinion to the situation, with former Manchester United defender Rio Ferdinand suggesting that Stones shun Chelsea's advances and join the Red Devils instead. Manchester United are in need of a solid central defender who can improve the overall quality at the back, and Stones has been mentioned as a possible target; if Stones were to join United, he'd likely line up alongside Chris Smalling, but by going to Chelsea, it's very possible that he would be benched in favour of a John Terry-Gary Cahill partnership and wouldn't see regular game time until Terry decides to wind down on his career.
Everton still remain one of the strongest teams in England, despite receiving an 11th place finish last season and without the Europa League to disturb their schedule, they'll likely challenge for an European place this season, especially with Stones in the side. By staying at Everton, Stones is definitely afforded the chance to develop; bigger teams in England have a history of taking young talent from lower placed teams and underutilising them, before selling them off to another in order to rebuild their career. Jack Rodwell, a former Everton player, is someone who fell victim to this. In whatever becomes of the saga, one thing that can be agreed is that Stones has a lot to consider. #Football