Sanchez Double Strike Sees For Stoke
Alexis Sanchez proved to be the difference between the sides at the Emirates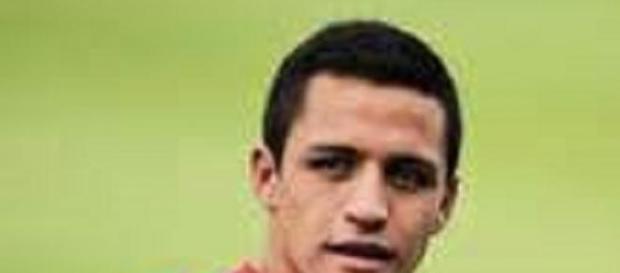 #Arsenal 3 Stoke City 0
Alexis Sanchez is rightly being lauded as the buy of the season, after weekly performances that continue to drive his team back towards their annual top four spot in the #Premier League. It is clear why Brendan Rodgers was keen to add him to his side as a close replacement for the departing Luis Suarez in the summer, and he may even end up becoming the heir to the awards that the tainted Uruguayan received last season at the end of this one. Stoke were (like several other teams before them) unable to handle the lively Chilean, despite the best efforts of their consistent keeper Asmir Begovic, who was the main reason for the Arsenal advantage not being even higher by the end of the match.
As it was, Arsene Wenger's men had to be content with "just" the three from their day's work with Sanchez involved in all of them. The early first goal was crucial to set the pattern of play for the remainder of the game and to settle any home nerves, ensuring that Stoke were not able to dig in and gain a foothold in the match. On six minutes, Sanchez curled in a teasing cross from the left with his cultured right foot that Laurent Koscielny guided past Begovic with his head, proof yet again that the Frenchman is as good as anyone when he gets himself in those positions in the box.
Arsenal sensed that Stoke were there for the taking and missed several other opportunities or were denied by the brilliance of Begovic, including a shot from Alex Oxlade-Chamberlain that flew narrowly wide of the post. They could not deny the astute Sanchez though as he fed on a defensive slip, played a neat one-two to glide into the area and then scored from an acute angle at the near post, when everyone else expected him to go for the wider target to the other side of the goal. Great strikers know where the goal is, as they have a picture of it in their heads, and Sanchez seems to have his guidance system well-tuned at present. That made it seventeen goals for the season for him already with surely more to come.
The second-half was always likely to be less energetic for the Gunners with the result more or less confirmed, but they capped a fine display with another Sanchez strike from a free-kick. Begovic for once erred as the ball squirmed through his hands and over the line to put the gloss on the home side's work. More chances followed for the Londoners through Santi Cazorla and Theo Walcott but were missed as Stoke were well beaten on the day.
Arsenal lie fifth after the result, only a point behind fourth place Manchester United (after their disappointing home defeat to Southampton), as Wenger's side close in on their expected Champions League qualification place. With Sanchez in this form they may go even higher. #Football