Pragmatic Pulis gets the job done for the Baggies
Everton are unable to break down West Brom in a stalemate at Goodison Park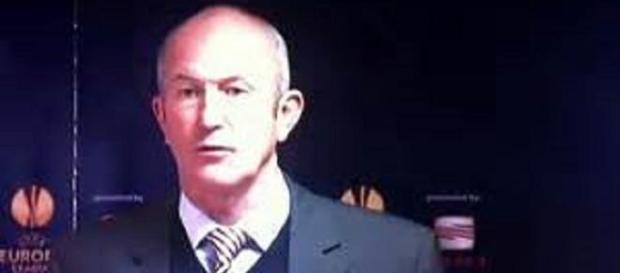 Everton 0 West Brom 0
Tony Pulis achieved his main aim with last night's goalless draw at Goodison Park, that being not to get beaten and allow Everton some much needed breathing space down near the bottom of the #Premier League. Such games as this, against teams in and around your side in the bottom half of the table (although many observers would not expect Everton to be in this predicament) are traditionally referred to as 'six pointers'. A slip up can mean that a large gap suddenly appears between the two sides that can prove tricky to bridge later on in the season. A win is just the opposite, giving the victors not only the points, but also a fillip for the matches ahead.
What we got yesterday was a stalemate where the home side presses on in hope of a goal but remains wary of letting one in.
The major talking point and decisive moment from the match was a missed penalty by Everton just before the break, after Joleon Lescott had handled in the area. The usual (and reliable) penalty taker, England's left-back Leighton Baines was quite extraordinarily pushed aside as his Belgian team mate Kevin Mirallas decided to take the spot-kick himself. The comparative prior records of taking Premier League penalties made interesting reading. Baines' sixteen prior spot-kicks had yielded fifteen successes. As for Mirallas? Well, let's just say that he doesn't take all that many and may not do so in future after this. His subsequent miss as the ball hit the post drew a frustrated reaction from the home faithful and he was substituted at half-time.
Officially the 'hook' was not because of the loss of protocol but because Mirallas was not one hundred per cent fit, according to Toffees' boss Roberto Martinez.
Everton looked the more likely to score after the break but could not pierce the resolute defence of the Midlands' club, although Belgian striker Romelu Lukaku had a chance with fifteen minutes to go that he put wide as his feet seemed to lose traction at the vital moment.
West Brom did a professional job on Everton, with the individual players' abilities effectively sacrificed for the good of the team, which is perhaps where they are at present, simply needing to steady the ship. Saido Berahino among others put in a solid shift but was subbed in the second half to keep the freshness alive in the team effort, but with him probably went what little goal threat they possessed. It was a lesson in pragmatism if maybe a slightly negative approach, but Pulis is tried and tested in maintaining Premier League status so few could quibble with his methods.