Thomas and Armitstead take cycling gold in Games road races
Welshman Geraint Thomas and Lizzie Armitstead of England take road race titles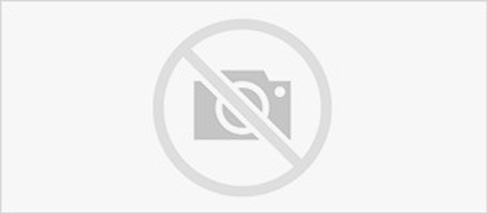 In the final cycling races of the Commonwealth Games, there was home nations' success in both the men's and women's road races today. Geraint Thomas of Wales followed in the footsteps of Beijing Olympic champion and compatriot Nicole Cooke to strike gold in the men's event, while earlier Lizzie Armitstead was an equally popular winner of the women's race. The cyclists were greeted with far from ideal conditions on a 'typical' summer day in Glasgow, as fans and riders alike had to cope with heavy rain interspersed with sunny spells. The course itself featured a number of testing climbs around the city's streets on each lap and with many tight turns (combined with the slippy underfoot conditions and at one point an umbrella flying across the road!) it was amazing that so few riders fell off during the races.
The action in the men's race began almost from the off as Peter Kennaugh from the Isle of Man launched an audacious attack with 165km still to race. With his team car supporting him and star sprinter Mark Cavendish shouting instructions from the passenger seat, he stretched the lead to well over a minute and held that for a large part of the 12 lap event. Unfortunately, the conditions and fatigue ultimately caught up with him and he was reeled in by a breakaway group from the peloton, with still 49km to go. Those three of Thomas, Jack Bauer from New Zealand and Scott Thwaites of England then went clear to chase the medals.
Thomas, looking the strongest of the bunch, decided enough was enough and made his own break for the win, establishing a comfortable lead over the other two, who reverted to their own cat and mouse battle for second and third.
He had earlier in the week been denied gold in the time trial (where he placed third) and must have thought the cycling gods were against him again with four and a half kilometres to the finish when he got a second puncture of the race (the first being early in the race after which he had little trouble in rejoining the main field). With no team car in sight, he had to use a neutral car to replace his wheel and hence did not have the set up in line with his bike. Despite this, he retained his composure and got back into the race, slightly surprisingly still with a healthy lead. This he maintained to the finish and a welcome victory after over four hours in the saddle. It was testament to his strength and ability that it was also only a week on from his finishing the Tour De France, but clearly Thomas was in no mood to let a little thing like that deny him of the Commonwealth title! Behind him, the private battle between Bauer and Thwaites was decided in a close finish, with the New Zealander taking silver ahead of the Englishman.
The women's race over 98km had slightly less drama but provided another popular victor in the shape of Lizzie Armitstead. After silver medals in Delhi four years ago and London 2012, she was determined to be on top of the podium this time around. That she achieved her goal was in no small part due to the efforts of English teammate Emma Pooley, who made a break for glory of her own before Armitstead overhauled her and made the decisive move with 7km to go. Pooley gamely held on for second in her final competitive race to match the silver she had won in the time trial during the week, with South African Pasio claiming bronze. At the finish, the final tears were Pooley's, but it was the home nations who had plenty to be smiling about!    #Celebrities