Bolt upstaged by Scottish heroine
Commonwealth Games 2014: Lynsey Sharp joins roll call of Scottish heroes and heroines as Bolt joins the 'party'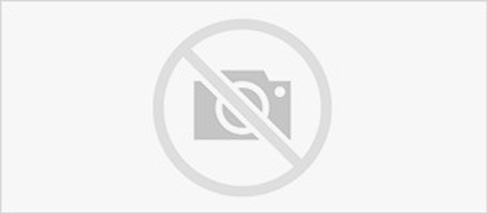 Another day, another Scottish heroine is born! In what is proving to be the most successful Commonwealth Games ever for the hosts of the 2014 edition, Lynsey Sharp added her name to those of Miley, Davies and Child before her in giving the crowd plenty to cheer about last night at Hampden Park. In what was threatening to become the Usain Bolt roadshow, it was Sharp who provided the highlight for the spectators in the women's 800m. Having only just scraped into the final as a fastest loser and suffering into the early hours with sickness, it seemed a tall order for her to raise her game against a talented field. Yet, as home nations' challenges seemed to come and go, as first Jenny Meadows and then Jess Judd of England tried and failed to stake a claim for a medal, it was left to the Scot to rally down the home straight and edge her way determinedly into the silver medal placing.
True, she never looked like catching the favourite from Kenya, Eunice Jepkoech Sum, who duly took gold, but that didn't quash the fans' acclaim.
Sharp was already the European champion, a medal she had belatedly received from her father, Cameron (a former international sprinter and medallist at major games), after the original winner in Helsinki was subsequently banned.She has drawn inspiration from her father's battle for life throughout her career after a car accident left him with serious brain injuries. That steely grit was clear last night.  Bolt finally got to compete in the Games after a lengthy and controversial build up. He was back to his jovial and entertaining best on the stage he enjoys most in front of a packed crowd, both gesturing and interacting with them as he prepared for the anchor leg.The fact that he only required ten seconds or so to carry his Jamaican team through to the final of the 4 x 100m relay seemed irrelevant, as Scottish fans had their chance to witness the biggest draw in world #Athletics close up.
Indeed, his interview after the race took far longer as he attempted to set the record straight about his feelings for Glasgow and the event.
For the neutral, perhaps the best finish of the night was reserved for the men's 10000m final. Despite the lack of Olympic champion Mo Farah in the field, the race turned out to be a cracker, as three men battled it out down the home straight for the medals. The outcome went right to the line, as Moses Kipsiro refused to be beaten and sneaked up on the inside to edge out Josphat Bett of Kenya, with Cameron Levins of Canada taking bronze.
The women's 100m hurdles final went as expected to Sally Pearson of Australia, with her keen rival from England, Tiffany Porter taking silver. England further boosted their growing medal tally with medals in the men's pole vault (where Steve Lewis edged out Luke Cutts after a jump off), women's high jump (second for Isobel Pooley) and women's discus (bronze for Jade Lally). The athletics continues over the weekend as the Games draw to an end, but not before one more appearance from the 'lightning' Bolt!  #Celebrities