McIlroy to join the Grand Slammers of golf?
Can Rory McIlroy join the elite group to have won all four Grand Slam tournaments in golf?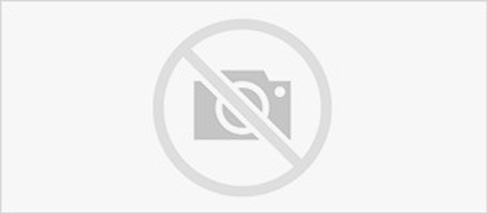 The victory speeches had no sooner been completed last Sunday by the Open winner, Rory McIlroy, than the record books were being scanned to see where he was now placed in golf's history books. 'True' he already joins the elite group of only three players to have won three majors by the age of 25 (his latest win at the Open being rumoured to have pocketed his relatives a large amount from the bookmakers, based on a series of bets placed years before he reached superstardom), i.e. the luminary greats of Woods and Nicklaus. However, he is still many major wins behind those two in the overall scheme of things, Nicklaus having claimed a mammoth 18 majors with Woods not far behind on 14 during is career thus far.
It seems a long shot for McIlroy to be able to maintain his form long enough to match their feats overall in terms of major wins (although many may well be checking out the odds on such a feat being achieved now), but a far more achievable short term goal would seem to be the focus on the one remaining major to have eluded him so far, i.e. the Masters at Augusta next April. Indeed many experts are surprised that he hasn't already donned the Green Jacket, having come so close in 2011 on the last day, before spectacularly losing his game and perhaps his nerve as the finishing line beckoned. Few would expect a similar collapse should he be in a similar position again, given the way he reacted when challenged by Garcia and Fowler in the Open on the last day.
The fact that he has approaching nine months to 'wait' (or rather be ready for the challenge), with many golf rounds both on the practice grounds and in the lucrative tournaments around the world between now and then, offers the chance for many things to occur that could impact on his potential success at the first opportunity he has.
Class is permanent, form is temporary, but physical demands and resultant potential ailments cannot be ruled out in the competitive world of golf, just ask Woods. It seemed only a matter of time a few years back as to when he would overtake Nicklaus's record of major titles, but he remains the heir apparent still to that 'crown'. The fact that the majors seem to be being divided up more equally in recent years would seem to make the likelihood of anyone dominating the sport (and hence being odds on to win each major) unlikely. However, no one expected Woods to dominate as he did when his first professional steps were being taken (although they soon revised their expectations within a few years of seeing his game and nerveless approach).
So, what off those past champions who have secured the Grand Slam of major titles during their careers? Currently only five players have achieved the feat, Woods and Nicklaus being the obvious names on the list, but they are joined by Gary Player, Ben Hogan and Gene Sarazen.
McIlroy will not be alone in chasing the "Holy Grail" of all four majors though, as Phil Mickelson is also level with him in terms of winning three out of the four majors in his career so far (albeit with two more major titles in total). Mickelson's remaining target in his quest for the Grand Slam is the US Open, but having already been runner up six times in the event (and with youth not being on his side), maybe that will be a major too far for him? Whatever the future though, McIlroy's star is burning brightly at present! #Celebrities