2014-15 Premier League Preview: Manchester United
Preview of Manchester United's upcoming season in the 2014-15 Premier League with less than one month to go.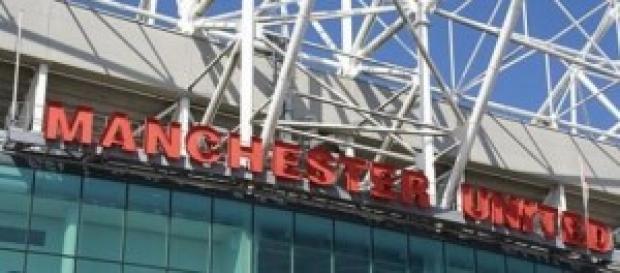 There has been many a fine battle in recent years in Manchester between City and United - many a fine battle until last year that is when United finished a staggering twenty-two points behind their neighbours in seventh place. Last season's performance was all the more staggering because they came into it as Champions having finished eleven points ahead of City the year before.
In hindsight David Moyes was clearly a bad appointment and whilst some were surprised that his tenure was unsuccessful, others, including me, were not so surprised that the step up in pressure from Everton to a high profile globally followed team like United was too much for him to handle.
The truth of matter is that Moyes' tactics shouldn't have been shown up as dramatically as they were and many of the players are to blame for that. Maybe the players weren't behind him from the start or maybe and, in my opinion most likely, players such as Patrice Evra and Rio Ferdinand had achieved all they wanted to with United and dropped off the pace. This attitude was made all the more easier by the fact that they had the excuse of Sir Alex Ferguson's departure to cover their tracks whilst for the many average players who over performed in recent seasons for United such as Rafael, Danny Welbeck and Phil Jones the absence of a man who had full control over the club's coverage in English media as well as a telling influence on referees and opposing teams meant that they were exposed for the first time.
The man that has been charged with the task of putting last season's misery behind United is Louis van Gaal and everyone will be asking how well equipped is he to do it?
The first and foremost important thing United fans will want to know is whether van Gaal has the personality and presence to fill the role unlike David Moyes - the answer to that is yes. Louis van Gaal will want to be the centre of attention when he pitches up for Man United next season and the decision he made to change keeper for Holland's shootout against Costa Rica in the World Cup was simply a stunt to show this to the world in lieu of his upcoming job. The next thing United fans will want to know is whether van Gaal is a winner - the answer to that is also yes, having won the Champions League, two La Liga titles, one Bundesliga title and the Eredivisie four times though some might question his ability to manage teams successfully in recent years as much of his success came in the nineties. The final thing United fans will want to know is whether the #Football will be better to watch but I think that is probably self explanatory as it could never be surely worse than the 'hoof ball' experienced under David Moyes though I wouldn't be expecting mesmerising stuff when they kick off in their first game as the new manager and players find their feet.
On the subject of new players it should be promising for all United fans that the club have unsurprisingly identified that there has to be a shift in focus towards young players and in signing Luke Shaw and Ander Herrera they have secured two players with the potential to prosper and grow for years to come at Old Trafford. Herrera in particular is a player who could be exciting to watch this season and will bring life to what has become a dull midfield. A player already at the club is Juan Mata although his lack of game time and impact in a dis-functioning team means that in effect he is like a new signing for van Gaal and if he is used to his full potential we all know he could have a huge impact in helping to score and create goals for United. The departures of Rio Ferdinand, Nemanja Vidic and Patrice Evra are all positive steps in the direction of rebuilding and offers the opportunity for new players to come straight into the team and with a favourable opening set of fixtures and no European football they all have a chance to settle at their new club. What must not be forgotten ahead of the new season is how far off the pace they were last time and that was a pace set by teams which had plenty of flaws of their own so I expect it to take time for them to return to title contention again. 2014-15 Prediction: 5th. #Manchester United #Premier League