2014-15 Premier League Preview: Liverpool
Preview of Liverpool's upcoming season in the 2014-15 Premier League with less than one month to go.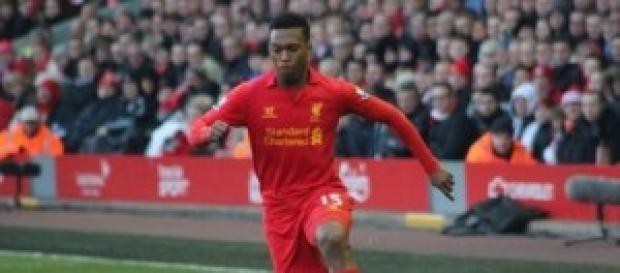 Two moments of 2014 must be entrenched in the minds of #Liverpool fans as they prepare for the new season - Steven Gerrard's slip against Chelsea towards the end of April and Luis Suarez's biting of Giorgio Chiellini in the World Cup at the end of June. Starting with Steven Gerrard's notorious slip this moment is symbolic of when everyone began to realise that Liverpool didn't have it in them to go on and win the league and heralded the start of what would prove to be a miserable summer for which he will have to find a way to recover from. With Gerrard having retired now from international #Football this should give him the opportunity to fully focus on his club career which will only benefit Liverpool and the fans will certainly be hoping that this is the case.
Moving on to Luis Suarez - the moment he knawed into Chiellini's shoulder and once the repercussions had been felt it was probably clear to most Liverpool fans that he would have no future at their club and that they would be losing a talismanic figure. Whether Suarez would have stayed at the club anyway is not known as Barcelona were already interested but the prospect of another couple of months missing from league games probably pushed Liverpool in the direction of agreeing to sell their star man from last season.
The big question everyone will be asking now is can Liverpool cope without the contribution of Luis Suarez? The answer to this question is not straightforward and at the moment doesn't appear promising. As things stand Liverpool's strike force is made up of Daniel Sturridge and new signing Rickie Lambert who has joined his former Southampton team-mate Adam Lallana in moving to Anfield.
I think both of these players are of a good quality and did well for Southampton but this new challenge is a different proposition as they are having to deal with much greater pressure on them from their new fans. Loic Remy is also set to sign for Liverpool but what he has in common with Lambert is he lacks the world class threat that Luis Suarez used to provide and I don't think either of these players will be as ruthless as the Uruguayan. Whilst none of these players are from the top drawer what Brendan Rodgers will hope is that each of them makes a decent enough contribution which will allow for them to be part of a squad which can be rotated as will be required with them playing in the Champions League again this season.
What must be acknowledged is that Liverpool did incredibly well last season to even come close to winning the league let alone finishing second and deserve credit for the way they used young English players frequently throughout the campaign. I have no doubt that players such as Raheem Sterling will be all the more stronger for the experience of failure at the end of last season and will be desperate to kick off again in August.
If there's one lesson Liverpool can learn from last season it is that they have quite simply got to defend better - their mantra was 'you score three, we'll score four' it seemed at times, always believing they would simply be able to outscore their opponents which they often did but without Suarez this season they cannot rely on that. As a team they have to improve defensively and if they do there is no reason why they can't replicate their top four finish but I feel that Man City and Chelsea will be better and as a result a title challenge will be beyond Liverpool this time around. 2014-15 Prediction: 3rd. #Premier League