X Factor judge Louis Walsh is leaving the show after 13 years
Walsh has been a judge on ITV's X Factor since 2004, but is now stepping down from his role to allow the show to move forward for a "new era".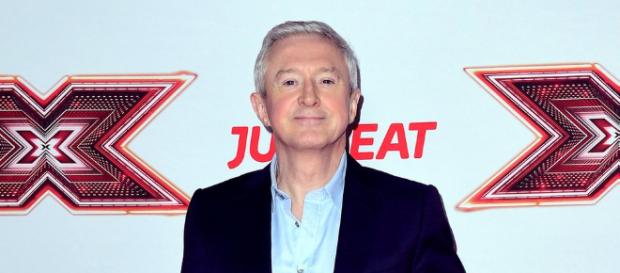 Louis Walsh has appeared in every single series since X Factor first aired in 2004 apart from one year in which Walsh had a short-lived break, making him the shows longest-serving judge. This is even more than the creator of the show Simon Cowell, who has only appeared as a judge on six of the series. Cowell is set to return as the head judge this year along with three new judges who have yet to be confirmed but are said to be announced soon.
Despite this, Walsh, will not appear as a judge on the next series later this year to apparently allow the talent show to usher in a "new era".
Walsh stated: "I've had a fantastic 13 years on The X Factor," acknowledging he was leaving the show to allow the changes that it needs to make is the right thing to do.
Louis Walsh will still remain a judge on another talent show
However, Walsh is not leaving this line of business altogether as the production company Thames confirmed that the Irishman will still remain as the head judge on Ireland's Got Talent.
Walsh continued by saying: "I'm looking forward to another series of Ireland's Got Talent," as well as going back to his roots of being a music manager, alongside of seeing more of the world while writing his memoirs.
The managing director of Thames, Amelia Brown, stated that Walsh has been a huge factor of the success of the music talent show since it first launched in 2004 and still is a good friend of the show. She continued by thanking Walsh for his contribution over the past years on the show and is looking forward to still working with him in the future.
Sharon Osborne will only judge in the live shows
In addition, Walsh is not the only judge from past series to be included in the show's changes, as judge Sharon Osborne, will not appear as a judge during the pre-recorded audition process that starts the show to determine which acts will go onto the next round.
Instead, Osborne will only appear as a judge once the live shows start.
Osborne commented on the change to her role saying that she can not wait to get back behind her desk and be a judge, as well as stating how much she loves the new format of the show.
Amelia Brown, further commented on the updated X Factor, announcing how excited they are to see Sharon still be a judge during the live shows. As well as noting that, "This is the start of a new era for The X Factor. I am really excited about all the ideas we have for the coming series, including, of course, the new judging panel."
With Simon Cowell's Britain's Got Talent over for the year, Cowell is the only judge out of last year's lineup to be returning.
Although, those who will be joining him have yet to be confirmed, however, that does not stop speculation as to who they could be.
It's rumoured and reported that Robbie Williams, could be set to be one of the new judges on the show, with him previously appearing as a guest judge on the 13th series.
Robbie Williams is 'set to REPLACE former judge Louis Walsh on The X Factor' https://t.co/s1DOZsXSKL

— Daily Mail Celebrity (@DailyMailCeleb) June 8, 2018
The new series is set to start later in August of this year.
Auditions begin at Wembley Arena with more than 30,000 contestants already signed up to participate.
Click to read more
You will watch a video to read the news
or