The BBC has a new live music show, and it could well be doomed before it starts
BBC pitches 'Sounds Like Friday Night' against rival channel's biggest show.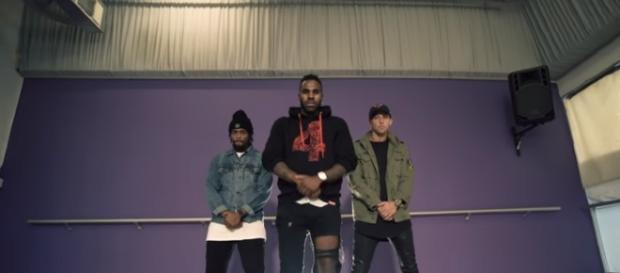 The BBC has unveiled a brand new live music show, which it hopes will be a success on the scale of Top of the Pops, a hugely influential programme that helped launch the careers of many famous music stars.
The new show is called Sounds like Friday Night. It will contain a mixture of music and comedy. Two regular presenters will be on the show, Greg James and A.Dot. They will take up the bulk of presenting duties, but the show will also have a guest presenter every week.
Perhaps the biggest news though is the time slot that the BBC has chosen for the programme.
Each episode is (so far) planned to go out live on Friday night. But the timing is a huge gamble. Right opposite the show, on ITV, and at the same time, is Coronation Street.
Could this music show be doomed?
Quite possiby, yes. Coronation Street has been around for longer than most people have been alive. It has a special place in British culture, and it will be a challenge for the new show to come up against that show and win. Obviously the BBC is confident that things will go well, and that might have something to do with the commitment to the guest star apsect.
Jason DeRulo, the extremely popular R&B artist, will be the first guest host. He is also going to sing live in the studio. This is an attractive prospect for many music fans. Alongside DeRulo on the first show will be Charlie Puth and Jessie Wrae. To add even more of a draw, Dave Grohl of the Foo Fighters will be part of a special comedy sketch on the opening night. According to BBC news, DeRulo said: "I always have a great time whenever I visit the UK, so I'm super excited to get the weekend party started with a hot new music show."
The prospect of comedy (especially with Grohl) is precisely where this Live Music show seems to have an edge over other shows in the same arena.
It has a format that invites music and comedy to sit together, and there is currently no show like that anywhere else on British TV.
And with DeRulo sure to be a popular choice, it may not be the disaster that it looks like on paper.
The previous music show giant
Top of the Pops was a huge hit and became part of the British cultural landscape. There were many reasons why, but the combination of (mostly) live music and superstar DJ presenters made it irresistible.
Other TV shows tried to wrestle it from its place in music history, but nothing came close.
The BBC is hoping that it can bring back that old feeling with the new show. Future guests include Liam Gallagher, and the show has a big name behind it. James Corden's production company, Fulwell 73, has brought the new music programme to life.
Coronation Street will be a tough opponent, but live music and comedy could well be the biggest thing to happen to the BBC for decades.
Click to read more
You will watch a video to read the news
or