Christmas TV: An alternative film choice
Your complete guide to the best non-festive films on TV this Christmas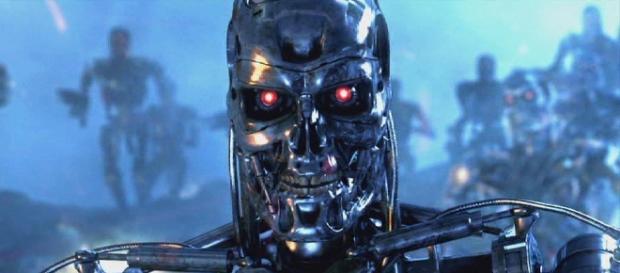 Not all of us want to spend our #Christmas holidays watching "Frozen" and the predictably depressing "Eastender" Christmas special whilst we settle down in front of our televisions after over indulging in chipolatas and chocolate. Some of us scrooges have had enough of Christmas by the time it comes around, so much so that the sight of snow or even a Christmas bauble might tip us over the edge. So here is a guide to the best non-Christmas films airing over this festive period, with not a sleigh-bell or reindeer in sight.
Jaws - ITV - 10.25 pm - 28 December
The Steven Spielberg classic about a giant man-eating Shark which is terrorising a fictional New England beach.
How could you get less Christmassy than that? The #Film is now perhaps most renowned for its haunting music which has been satirized a billion times, but the movie its self is one of Speilberg's best as the local police chief, a marine biologist and shark hunter try and track down the great white before it finds any more meals on Amity Island.
Bee Movie - BBC2 - 10.20 pm - Christmas Day
Jerry Seinfeld and Renee Zellweger star in this computer-animated comedy about, you guessed it.. bees. One for the family, "Bee Movie" tells the tale of Barry.B.Benson (Seinfeld) who begins to work making honey after graduating from college. Barry becomes disillusioned by his career choice after starting work until he meets a female bee called Vanessa during a trip outside the hive, a florist in New York City.
Funny throughout, and featuring humor for both the children and the parents, "Bee Movie" is well worth a watch this Christmas.
The Naked Gun: From the Files of Police Squad! ITV4 - 10 pm - Boxing Day
Some of the late Leslie Nielsen's best work can be found in "The Naked Gun" series. A comedy classic, Nielsen plays clueless detective Frank Debrin as he haplessly attempts to foil a plot to convert innocent people into assassins via mind control. Borrowing much of its theme by spoofing the "James Bond" franchise and with much of the familiar slapstick humor found in other Zucker brother classics such as "Aeroplane", "The Naked Gun; From the Files of Police Squad!" is a great film to get you giggling after a day filling your face with leftovers.
Dirty Rotten Scoundrels - ITV - 11 am - 30 December
Michael Caine and Steve Martin together? How could it not be great? The duo play two rival conmen who try and settle their differences by gambling on who can deceive a young heiress out of $50,000 first.
Caine and Martin are fantastic together as they comically compete against each other to win the bet, a fantastic story and a fantastic film.
The Terminator - Spike TV - 9 pm - 27 December
Well, there is certainly nothing Christmassy about this one. The actor turned politician, Arnold Schwarzenegger, plays a cyborg sent from the future to assassinate a waitress, whose unborn son grows up to lead the humans in their war against the machines. An all-time great, "The Terminator" is one of those films that never grows old and you always seem to watch when it comes on the TV. The film can also be used to help you forget some of the questionable editions in the franchise as well. #Television