Games behind throne: the show's creators at creative war with HBO's producers
David Benioff and D. B. Weiss are determined to end the series with season 8 despite pressures from executives and declined to work on a spin-off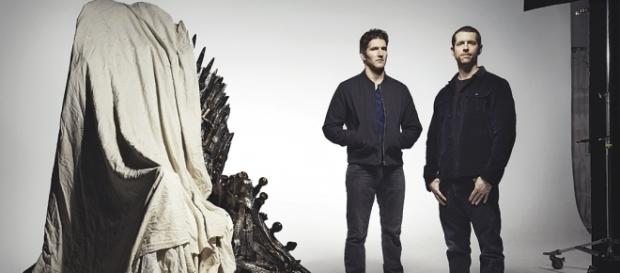 #game of thrones will not carry on just for the sake of money. Ignoring pleas from the producers of the show to extend the plot for more seasons, creators David Bienoff and D.B. Weiss are keen to preserve the consistency of the show and close as planned with season 8. The show runners declared to Deadline: "The thing that has excited us from the beginning, back to the way we pitched to HBO is, it's not supposed to be an ongoing show, where every season it's trying to figure out new story lines. We wanted it to be one giant story, without padding it out to add an extra 10 hours, or because people are still watching it. We wanted something where, if people watched it end to end, it would make sense as one continuous story.
We're definitely heading into the end game now". It has been announced that the final two seasons of GOT will be shorter, with only 7-8 episodes planned per each. HBO executives originally wanted 10 seasons of Game of Thrones but according to Michael Lombardo, HBO former programming president, they were forced to stick with the show runners' decision: "I trust the creators implicitly and trust that's the right decision — as horrifying as that is to me".
HBO's new head planning a GOT spin-off 
HBO's new programming president Casey Bloys, who succeeded to Lombardo in March 2016, had a different opinion from his predecessor and first discussed a #spin-off "is something I'm not opposed to, but it has to make sense creatively. I'm open to it. The guys aren't opposed to it, but there's no concrete plans." Few months later, an even more resolute Bloys is back on the subject and details his vision for the future of the Game Of Thrones franchise: "We have so many opportunities, so many uncovered areas.
Now the main task – to find the right approach and screenwriter, who will be able to realise it". The claim is backed by author of the saga G.R. Martin who commented: "There is certainly no lack of material…if indeed HBO is interested". D.B. Weiss and David Benioff have confirmed their disinterest in a spin-off of Game Of Thrones and that all future initiatives will not include their participation. Bloys maintains there is no bad blood and the show's creators are leaving to concentrate on their personal lives and other projects, but admitted: ""In a perfect world, Game of Thrones would keep going, and we wouldn't have to deal with any of this!". A dragon is not a slave, and apparently not even its creators.    #Gossip