Strictly's celebrity line-up shaping up nicely
The popular BBC entertainment show 'Strictly Come Dancing' has confirmed sports presenter Ore Oduba as its latest competitor.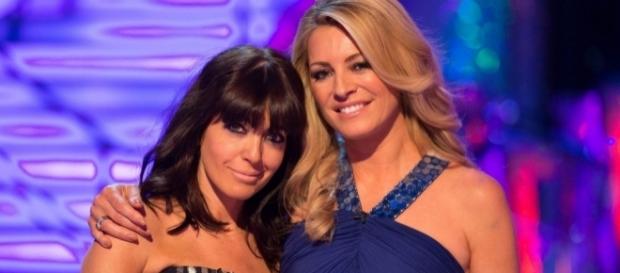 In the key Saturday evening #Television ratings war, Strictly Come Dancing has secured its latest celebrity for the new series. BBC sports presenter Ore Oduba will already be a familiar face to many viewers, but they are set to see a totally different side of the 29-year-old's skillset as he prepares to don his dancing shoes alongside a professional female dancer.
Oduba excited at the prospect
Oduba seemed genuinely excited at the prospect, claiming that he has been "a huge fan of the #Show for over a decade." The Beeb's TV host is currently one of the vast array of media personnel out in Rio, providing coverage of the Olympic Games.
Despite his obvious focus on that major event at present, he told the press that he was so excited at the Strictly news that he was half expecting "someone to wake me up and tell me I'm dreaming."
Fourth celebrity confirmed
The new Strictly line-up seems to be gradually taking shape as Oduba becomes the fourth celebrity name to be confirmed on the show. Labour politician Ed Balls was the first to commit himself to the arduous training regime that all competitors on the show have to put themselves through. The 49-year-old marked his inclusion among the competitors by asserting that "if you're going to have a midlife crisis you should make sure you plan it well and enjoy it."
Whitmore using aerobics as preparation
Mr Balls will be vying against the likes of Laura Whitmore, with the Irish presenter seeking to improve her chances of ultimate success through aerobics classes.
She believes that the choreography that she followed as part of the fitness sessions could aid her when she takes to the dancefloor on Strictly.
As a former I'm A Celebrity... Get Me Out of Here! NOW! host, the 31-year-old will certainly be used to the bright lights. Yet she has told the Sun newspaper that she worries that her core strength may be lacking at present and that she may need to work on building up her muscles to do herself complete justice.
Support from previous winners
She can however count on the support from previous Strictly winners and has sought advice from her friends Caroline Flack and Alesha Dixon, as she seeks to gain the edge that could help make all the difference on the show.
Can Will Young repeat Pop Idol success?
Pop star Will Young is sure to attract the vote from his legion of music fans, as he joins the rest of the Strictly celebrity dancers as they look to progress through to the later stages. The English singer-songwriter and actor has come a long way since winning the inaugural series of Pop Idol.
Yet the multi-millionaire, renowned for smash number one hits such as "Light My Fire" and "Leave Right Now" has had his previous dancing ability questioned in the run up to the show. Time will tell if the popular 37-year-old can recreate his Pop Idol success on the BBC flagship light entertainment programme. #Celebrities