Ray Winstone stars in Wombles' re-boot
It's not just the tennis that sparkles at Wimbledon as a children's classic receives a make-over.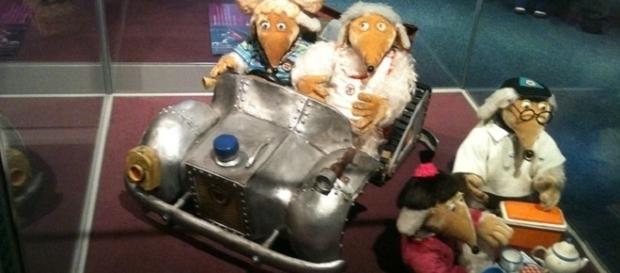 Classic 70s #Children's show The Wombles looks set to burst back on to our TV screens to prove that Wimbledon Common isn't all about the annual tennis extravaganza. Television and film hard-man Ray Winstone will tone down his tough persona to provide the voice of Tobermory for the new computer animated #Series.
Cribbins returns to the cast list
Fifty-nine-year-old Winstone has become a popular and well-known actor with film credits including King Arthur and The Sweeney, besides a talent for providing voice-overs. He will be joined on The Wombles' cast list by veteran performer Bernard Cribbins, the man who was responsible for providing the narration and voices for the original series.
Cribbins will take the part of Great Uncle Bulgaria this time around, with the light-hearted show's creator Mike Batt holding the firm belief in the show's enduring popularity.
Batt backs quality to shine through
Batt is backing the more sedate qualities of The Wombles to appeal to children all over again, convinced that the show "can hold the attention of the child with laughter, quality and music," despite the plethora of action-packed cartoons now available to his target audience.
Origins of The Wombles
The Wombles' origins can be traced back to the children's novels of Elisabeth Beresford in the late 1960s, when the author created the loveable, pointy-nosed creatures with delightful names believed to be inspired by her family members and the places they had visited. Their group name is thought to be a result of her daughter Kate's mispronunciation on a Boxing Day family walk, when she referred to "Wombledon Common".
Intriguing character names
Sage-like Great Uncle Bulgaria – named after the country - became their leader with his trademark spectacles hinting at a stern disposition. The capital of the Isle of Mull provided Tobermory's title, with his engineering abilities linking him with Beresford's brother who was an inventor.    
In an age of recycling, the furry fictional characters should appeal with their motto "Make Good Use of Bad Rubbish", a reflection of their ability to make alternative use of the things that they find on the local common.  
Popular in the 70s
Between 1973 and 1975, The Wombles 'Wombling free' adventures were brought to life through a stop motion animated series, with TV episodes lasting just five minutes apiece. Their popularity extended to two half-hour specials with Cribbins being the provider of all of the various characters' voices. In the late 1990s there were some additional animated episodes made, with several Canadian actors providing their distinctive tones to the production.
Chart success for The Wombles
Besides producing the original series, Batt also wrote the jaunty theme tune for the show and The Wombles enjoyed chart success at the time with eight UK top forty singles. His commitment to and belief in the project even extended to having his mother produce a Womble costume for him to wear to help in the promotion of the first single.   #Television