Female celebs who are running their fashion houses
Jessica Simpson is one of the Hollywood divas who have launched their fashion brands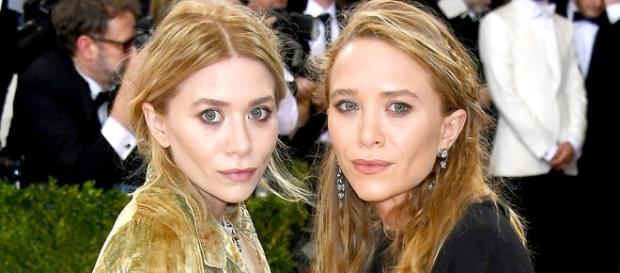 #Hollywood actresses with fashion houses are not new to us. Just because they are earning a lot from the entertainment industry does not mean they don't have other skills. In fact, some of them are so creative and talented that they often design their clothes themselves. Females like Avril Lavigne, Lindsay Lohan, and Amanda Bynes began their clothing lines. Unfortunately, they could not leave a good impression on the minds of fans. However, these female celebs have been successfully running their #Fashion houses.
Jessica Simpson
Without any doubt, Jessica Simpson is one of the most successful actresses and entrepreneurs.
She is an occasional singer too. Simpson founded an incredible footwear and clothing line. Her brand has gained popularity all over the world. It sells high quality footwear, clothes, handbags, fashion accessories, undergarments, perfumes, and furniture items. Jessica sells her designer clothes and shoes at Nordstrom, Lord & Taylor, and Macy's. Simpson has starred in TV ads for her line. According to Jessica, artists like P. Diddy, and Martha Stewart are her inspiration.
Mary-Kate & Ashley Olsen
The Olsen twins have recently started their fashion empire titled Walmart. Their brand is known for its upscale clothes, fashion accessories, footwear, and handbags. Mary and Ashley announced that they would soon launch a line of makeup and skincare products. The twins have said goodbye to the entertainment industry, but they often make the news due to their clothing lines, Elizabeth and James, and The Row.
In 2009, the two lovely ladies received a job offer from the prestigious CFDA (Council of Fashion Designers in America) group. This group has put together the famous fashion designers such as Diane Von Furstenberg, Calvin Klein, and Donna Karen. Reportedly, the Olsen twins refused to join this group.
Madonna
Madonna is one of the most successful female celebs of the era. Previously, she collaborated with H&M. In 2007, Madonna made the news because of her collaboration with Dolce & Gabbana. Later on, she launched her own fashion house. Her line deals in clothes, shoes, fragrances, handbags, and eyewear. Her daughter, Lourdes, has told in an interview that they are paying much attention to improve the quality of their products. Madonna recently launched her line of lingerie titled Truth or Dare. #Actress