Aidan Turner reprises his popular 'Poldark' role
After the huge success of the first series, the BBC's ratings winner returns to our TV screens.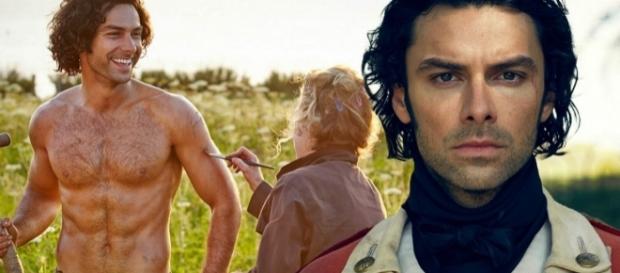 There have been few TV scenes in recent years to have created such a storm as Aidan Turner's now famous topless scything scene in the first #Series of BBC's revamp of Poldark, and the Beeb's bosses will no doubt hope for continued ratings' success as the popular costume drama returns to our screens in September.
Heartthrob status
Turner has seemed keen to downplay his heartthrob status, yet the appeal of the show to his female admirers is obvious. His acting talents should not be summarily dismissed though, as he ably demonstrated in the adaptation of Agatha Christie's murder mystery And Then There Were None screened last Christmas.
Next James Bond?
His good looks and masculine prowess have caused many fans to link him with the potential opening as the next James Bond, once current star Daniel Craig hands back his 'Licence to Kill'. Yet again though, Turner seems unwilling to fuel the speculation further by throwing his hat into the ring.
Eagerly awaited new series
Instead, viewers will see him reprise the lead role in Poldark as the eagerly awaited second instalmentreturns to the BBC1 Sunday evening schedule on 4th September at 9pm. With more than 9 million people tuning in to see the finale of the first series, the BBC seem to be putting their faith in the enduring success of the Cornwall-based production. Indeed, a third series of the drama based on Winston Graham's novels is already in the pipeline.
Building on solid foundations
The troubles and challenges facing 18th-century tin-mine owner Ross Poldark had attracted plenty of followers during the 1970s.
That previous series had featured Robin Ellis as the enigmatic leading man and the captivating Angharad Rees as his servant, Demelza, who became his wife.
Re-make success
The re-make has proved to be just as successful, thanks in no small part to the charisma of the 33-year-old Irish actor, Turner. His credits seem destined to be built upon in the years to come, yet a burgeoning acting CV already boasts the parts of Kili in the fantasy film The Hobbit and John Mitchell in the drama Being Human.
US fans impressed
US audiences have also been able to see what all the fuss was about, when Poldark was screened over in the States last year. Leading magazine Variety reacted by comparing Turner to Colin Firth's turn in Pride and Prejudice, labelling him "the official My Darcy of the 2015 summer season." High praise indeed.
New faces for series 2
Series 2 of Poldark will welcome new characters into the cast, as the familiar face of John Nettles is introduced to the gripping storyline. The former Bergerac and Midsomer Murders' star plays landowner, Ray Penvenen, whose character has a tough task on his hands in reining in his lively niece, Caroline (played by Gabriella Wilde). Hugh Skinner will also appear in the new production, fresh from his recent role in Channel 4's royal spoof, The Windsors.  #Television #Celebrities