Nicole Scherzinger to star in 'Dirty Dancing' remake
Former Pussycat Doll and TV personality to feature alongside Debra Messing in new project.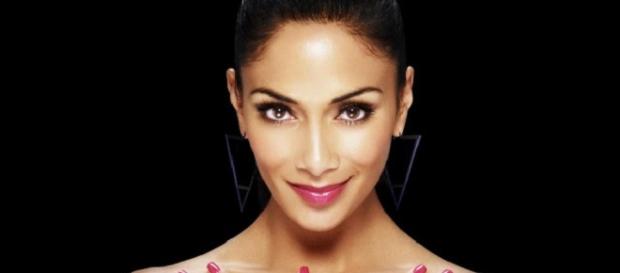 Former Pussycat Doll and television star Nicole Scherzinger will be looking to make all of the right moves in a remake of the massive box office smash "Dirty Dancing". She has been cast to play the part of Penny – Johnny's original dance partner - in ABC's ambitious revamp. The celebrity singer is reportedly delighted at the news, with extra gym sessions already featuring highly in her plans to ensure that she is in tip-top condition for the upcoming project.
Strong cast
Scherzinger is to hook up with other cast members Abigail Breslin (who plays 'Baby'), former "Will & Grace" star Debra Messing (Marjorie) and 'Modern Family' star Sarah Hyland, who will take on the role of Lisa Houseman (Baby's older sister).
Internationally renowned dancer Colt Prattes is expected to play dance instructor Johnny Castle, whose relationship with Baby is pivotal to the 1960s-based romantic drama. Prattes' has previously collaborated on pop star Pink's Music videos and on her "Truth About Love" tour.
Scherzinger no stranger to acting
The 37-year-old Honolulu born singer and TV personality is no stranger to acting, having previously performed admirably on the West End in the 2014 revival of "Cats". Scherzinger took on the role of Grizabella in the hugely popular Andrew Lloyd Webber musical, adapted from T.
S. Eliot's collection of whimsical poems from "Old Possum's Book of Practical Cats".
There have also been rumours of a potential revival of her role in "Cats" on Broadway later this year.
Expanded skillset for Scherzinger
Since the break-up of the Pussycat Dolls in 2010, the singer has remained active within the showbiz industry. She featured on two seasons of "The Sing-Off" as a judge and was a contestant on "Dancing with the Stars", winning the tenth season of the American show that is based on Britain's "Strictly Come Dancing" television series.
Hard act to follow
The original "Dirty Dancing" project began as a low-budget Film but thanks to the efforts of its wonderful cast – including Patrick Swayze and Jennifer Grey in the lead roles – and a vibrant sound track, it transcended any early doubts about its success to rake in more than $200 million at the box office.
Music played an essential role in the film's success, with the Jimmy Ienner-created soundtrack fitting perfectly with the energy of the on screen action. Two multi-platinum albums paid testament to its popularity with its audience, with the multiple hit singles that it spawned including the Oscar-winning "(I've Had) The Time of My Life".
Failed previous remakes
Previous rumours of a Kenny Ortega-remake in 2011 were quashed the following year amid casting problems, the choreographer on the 1987 film having intended to step in to the director role for the reboot. A TV movie last year was also cancelled.
Remains popular
Such teething problems have not dampened the spirits of the film's fans over the years though and since 2009 they have happily gathered at an annual Dirty Dancing Festival in Lake Lure, North Carolina. It has also proved to have enduring popularity across Australia, Europe and North America with sellout performances of the stage version.