'Freddie' Flintoff wins Down Under
Former international cricketing all-rounder takes the Aussies' version of 'I'm A Celebrity…Get Me Out Of Here'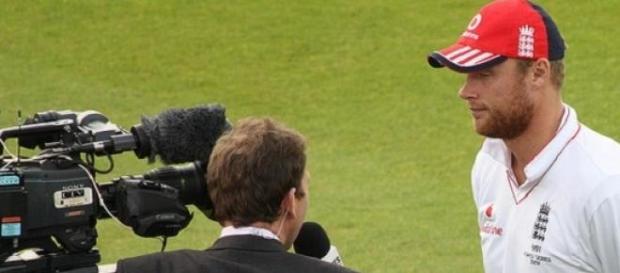 His days of taking on the Australians at international cricket for England may be behind him now, but the larger than life Andrew "Freddie" Flintoff is still capable of beating the Aussies in their own backyard, as he proved last week by taking the crown as the winner of I'm A Celebrity…Get Me Out Of Here in the Australian version of the popular #Television programme. Never one to do anything half-hearted or to shirk a challenge, Flintoff overcame one of the best Australian Rules footballers of recent times in Barry Hall and Chrissie Swan, a leading television personality over in Australia, among others in taking the title after a month in the jungle in South Africa.
As is traditional with the competition, wherever it may be held and whatever country is producing the programme, the all-rounder had to endure several unpleasant ordeals and to eat and drink his way through some pretty disgusting offerings. Among the Aussie challenges, he had to devour a rat's tail and put up with having manure from an elephant applied to his body. Perhaps even more obnoxious was the drinking of milk that was laced with flies and cockroaches.
For once Freddie was a bit lost for words after his success, although he did hark back to his days of battling against the Aussies in the Ashes, when he suggested that for him to take part in something from Australia and to win as an English person was "unheard of".
The 37-year-old Lancastrian earned a sizeable sum for the McGrath Foundation as a result of winning the competition, with around £50,000 being donated by the makers of the show to Flintoff's nominated charity.
Among the things that Freddie divulged while in the jungle was how his life had been altered since he stopped drinking alcohol. He attributed the vice to many bad mornings and also to the depression he became afflicted with previously.
Although he no longer features for England and had originally retired from cricket at the top level in 2010, Flintoff did appear in the T20 Blast competition for his home county of Lancashire last year, with some success. Indeed, recognising that he still had plenty to offer the game, Brisbane Heat utilised his services in the well-received Twenty20 Big Bash tournament, which also featured an old rival of his from the 2005 Ashes series in England, Brett Lee. His involvement in that in Australia had finished just prior to his spell in the jungle.
The Australians love their cricket and despite being a 'Pommy' cricketer, Flintoff did earn the respect of several of the Australians in that famous 2005 Ashes series that England eventually won, after an unforgettable set of Test matches. Shane Warne, their legendary spin bowler has often talked of his respect for the big man from Lancashire. Clearly, his personality also endeared him to the Australian public over the duration of the show, as he became the 'King of the Jungle'! #Celebrities