Iranian human rights violations continue despite the international calls
The United States has recently indicated a policy change toward Iran, which includes a renewed focus on human rights.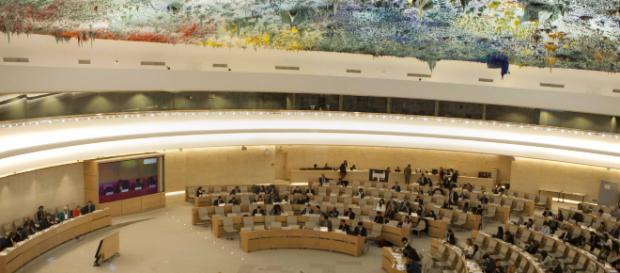 Throughout the recent history of the Middle East, the influence of ##iran can be felt, both overtly and subtly. #Yemen is a recent example of Iran's influence, as a recent Arab coalition pointed to the regime's actions of arming the rebel Houthis.
However, the bigger issue is although the Iranian regime has allowed some inspections of its nuclear facilities under the 2015 agreement, but has denied the #IAEA access to its military sites. The #Trump administration pointed to that and the Iranian ballistic missile tests as evidence that Iran is complying with the spirit of the agreement.
The #UnitedStates has recently indicated a policy change toward Iran, this includes a renewed focus on #Human Rights, which was neglected in prior administrations.
An official of the Iranian regime's welfare organisation indicated that ten people were jailed in Iran every hour. Currently, the figure stands at 49 people per hour. Hassan Mousavi Chalak, an Iranian official, announced the number of individuals being harmed in Iran has been "multiplied".
He also noted that there were over 15 million cases under investigation. "23 to 25% of people have at least one mental disorder, that is for every four people; at least one person has mental disorders," said Mousavi. This is just one area where the social well-being of the Iranian people is being negatively impacted. Yet, the regime is also contributing to this social unrest by its judicial actions.
Arrests and imprisonment
The Iranian Interior Minister, Abdolreza Rahmani Fazli, said last June that 600,000 Iranians are being imprisoned annually and that Iran is facing challenges related to large numbers of individuals living in slums, high unemployment, and even issues feeding its people.
Poverty remains one of the most critical causes of social harm within the borders of Iran. Yet, the funds that could be used to address these issues are being funnelled out to militias and military operations throughout the region, including Syria, Yemen, and Lebanon.
Those who are imprisoned for speaking out against the actions of the regime, particularly those who take a different political point of view. The UN Special Rapporteur on human rights in Iran recently issued a report that pointed to arbitrary arrests, torture, and the right to life, insisting the international community take urgent and effective measures to address human rights.
Medical harassment
One example is the political prisoner Mohammad Nazari being on a hunger strike, which has lasted for 94 days. He is currently being denied medical care, subjecting him to more difficult conditions. He was originally arrested in 1993 and sentenced to life in prison. Despite the fact that his life sentence was supposed to be commuted to 15 years, he has not been released, even though he has served 24 years in prison.
Medical care is a condition of Nazari's ending his hunger strike, which is a direct protest of his continued imprisonment. Currently, his body is rejecting water and he is unable to walk or talk.
This is just one case among hundreds of Iranians who are dealing with torture, unjust imprisonment, and oppression of their basic human rights, including the right to freedom of expression.
Political prisoners are also at risk of being executed, as the regime has shown no regard for human life in its quest to maintain power, not only over the Iranian people but its influence in the region.
Ramin Hossein Panahi, a political prisoner, was originally arrested by the Islamic Revolutionary Guard Corps (IRGC) on June 23, 2017. He was transferred to an Iranian intelligence detention centre, where he underwent torture and intense interrogation, even though he was still wounded from his arrest.
Now, it seems that he is set to be executed. According to a statement from the family, they were told, "He will not be transferred to anywhere else, and he will not be allowed to have visits and you should just wait to receive the news about his execution and burial at night and therefore your frequent visits here will amount to no result."
Another member of his family has also been arrested. In a letter to the Special Rapporteur, his family wrote, "Hours later [after Ramin's arrest], the IRGC intelligence forces raided our house and beat up the daughter and old father of the family and arrested another son of the family…and transferred him to an unknown location. After two months suffering under most severe physical and psychological torture in the intelligence office, he was transferred to the Sanandaj prison…"
These are just a few more examples of how the regime continues to try to repress its people, but it is clear that families are also fighting back and trying to get international attention on these horrific conditions. #The United States