When will Trump's travel ban expire?
The ban will be cut short, at least for now, as a Seattle judge has blocked it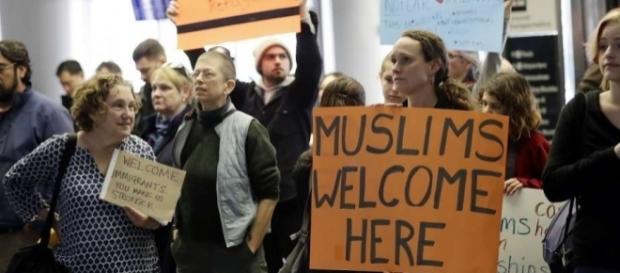 According to President Donald Trump, his executive order to ban travellers with visas from seven predominantly Muslim nations is to protect America from terrorism. According to a lot of protestors, including actress Angelina Jolie, it will actually make recruiting Muslim extremists into ISIS a lot easier and invite terrorism in with open arms, especially since most terrorist attacks on American soil in the past few years were committed by domestic terrorists.
But anyway, now a federal judge in Seattle has blocked the travel ban, at least temporarily, and it'll be gone in no time. President Trump said previously that the ban wasn't forever and that he would give the mostly Muslim travellers their visas back when he'd had a chance to enforce "the most secure policies" to oppress them.
He denies criticisms that this was a "Muslim ban."
The ban will expire tomorrow
Courts in Massachusetts (the first state to legalise gay marriage), Michigan, New York, and Virginia are currently in the middle of cases to possibly block Trump's order. A Boston judge said no to the extension of an indefinite ban to prevent the detention or holding of foreign people who are legally allowed to enter the US and have valid travel documents. The Massachusetts-only ban will expire on 5 February. #Celebrities #Government #Religion