Theresa May will take no lessons from Labour on the NHS
The Prime Minister defended the Government's record on the NHS since coming to power in 2010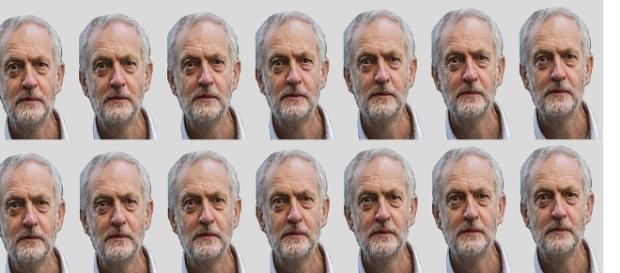 Prime Minister Theresa May insisted that she will take no lessons from Labour over the NHS during Prime Minister's Questions today.
In a fiery Commons exchange between herself and Labour leader, Jeremy Corbyn, she said she will not listen to the opposition on how to run the NHS when they presided over the Mid Staffordshire crisis.
May lambasted Tom Watson, deputy leader of the Labour Party, for shouting to her that she should listen to them.
Shortage of hospital beds
Today's PMQs started with the Leader of the Opposition attacking the #Government over their decision to cut the number of beds in the NHS.
But the Prime Minister reminded Labour MPs of their record in office when they cut 25,000 hospital beds in between 2004-10.
She quoted Andy Burnham, the shadow Health Secretary during the 2015 General Election, who said that he would reduce the number of hospital beds if the opposition won that election.
The socialist quoted the British Medical Association, who said that 15,000 hospital beds have been cut since the Government came to power in 2010. He said that 1 in 6 A&E units are due to be closed and that waiting lists have increased.
May said that the Government have provided 1500 more emergency care doctors and 2400 more paramedics since 2010.
She added: "The NHS needs more doctors, we are giving it more doctors, the NHS needs more funding, we are giving it more funding. What the NHS does not need is a bankrupt economy," referring to the tax and spend policies of her opposite number.
Council tax increases
After accusing the Prime Minister of "failing to answer his questions" over hospital beds, he then attacked the Government's proposals to enable councils to increase the rates of council tax to fund social care, quoting Lord Porter, the Conservative chair of the Local Government Association, by saying: "extra council tax income will not alleviate the pressure on social care."
He suggested that the Government had established a "sweetheart deal" with Surrey Council, which has recently abandoned their plans for a referendum over increasing council tax to 15% by offering residents there a 5% rate.
Corbyn wanted the Prime Minister to offer councils across the country the same deal as Surrey.
Instead, she said that all of his claims over the "Surrey deal" have been "utterly destroyed" and that he should "stand up and apologise" for his remarks.
Nursing bursaries
After suggesting that May failed to answer his questions again, he used figures from the Royal College of Nursing that cutting nurses' bursaries has triggered a "nursing crisis." Despite the Prime Minister suggesting that the number of midwives has increased by 1800 since 2010, the Leader of the Opposition asked the same question, to which the Conservative leader replied: "He doesn't like the answer, but he can't keep asking the same question. Labour policies would lead to a bankrupt economy," which received cheers from Conservative MPs.
Prime Minister's Questions is on every Wednesday from 12.00pm to 12.30pm. You can watch the latest edition via The Daily #Politics: https://www.youtube.com/watch?v=qaydWCY2Dow. #Parliament