'He had North Korea for tea': Nigel Farage slays Bercow supporter on radio show
The former UKIP leader destroyed a caller who supported John Bercow's comments against Donald Trump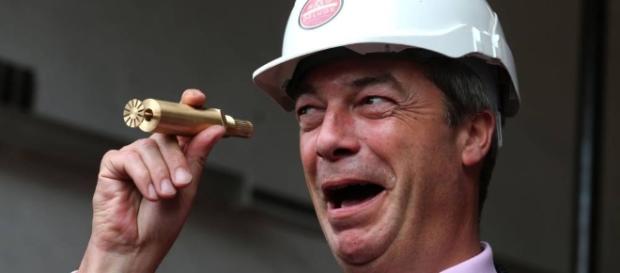 Nigel Farage has again stuck up for his buddy US President Donald Trump. A caller on his LBC radio show phoned in to defend John Bercow's comments that Trump should not be allowed to address the Houses of #Parliament during his state visit later this year.
Listener accused Farage of 'making a mountain out of a molehill'
As Farage was speaking out against Bercow on his show, saying that he has invited "tyrants from all over the world" to speak at Parliament throughout his career, a listener called in to say he was "making a mountain out of a molehill." And then Farage slaughtered him.
Farage said that Bercow has had the Israel-condemning Emir of Kuwait and the nuke-toting North Korea over "for tea." The caller then accused Farage of disliking Bercow and using the current controversy surrounding him as a "platform to have a pop at him."
Then Farage took the caller down by using history against him.
He doesn't see a problem in having a pop at Bercow, but he does see a problem with this issue being referred to as a "molehill," because he said the programme's constitutional expert Craig "cannot think of any precedent in the history of our Parliament where a speaker has so overstepped the mark," and then accused his listener of only calling in "for a row" and said "it was great fun," then hung up the call. #Celebrities #Government