Remembering the greatest achievements of Fidel Castro
In the wake of the Cuban revolutionary's death at 90, let's look back at his legacy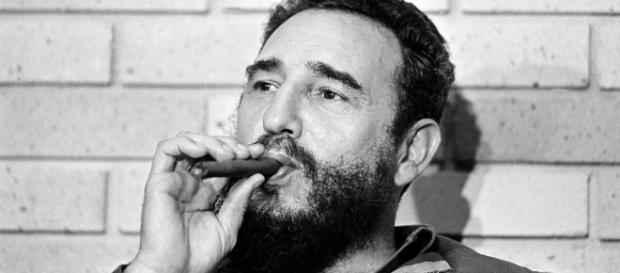 Self-proclaimed Socialist, Marxist, and Leninist Cuban revolutionary #Fidel Castro died late on the night of 25 November. Besides Queen Elizabeth II (who was born into power), Castro (who had to fight his way into power) was in power longer than any other living national leader. Now, let's look back at his greatest achievements as a lot of people don't know what they are.
According to Andrea Mitchell, Castro "will be revered" as he brought "education and social services and medical care to all of his people," which is something the Castro-bashing American political system has still failed to do. He also succeeded in racially integrating all of #Cuba.
This is something America also struggles with.
Jim Avila claims that Castro "was considered, even to this day, the George Washington of his country among those who remain in Cuba." Chris Matthews was also a fan. He says Castro was "a romantic figure when he came into power" and was "almost like a folk hero to most of us." Matthews says that when Castro was just starting out, he and his peers "rooted like mad for the guy."
But it wasn't all good
Under Castro's reign, more than 1.5 million Cubans fled the country in what is known as "Cuban exile" and sought out political asylum elsewhere. The migrants were mostly middle-to-upper class citizens who feared what would happen to their status when the communist Castro took over the country.
When Castro took over, the Cuban economy took a hit, meaning he could no longer afford to keep the hundreds of thousands of criminals in their prisons, so he let them go on the condition that they couldn't stay in Cuba and had to go to Miami instead, and that's where Scarface comes from.
Castro was an awards darling
Castro was awarded a plethora of prestigious honours during his time. He received the Lenin Peace Prize in 1961, was named Hero of the Soviet Union in 1963, received the Jubilee Medal "In Commemoration of the 100th Anniversary of the Birth of Vladimir Ilyich Lenin" in 1971, the Star of People's Friendship in 1972, the Grand Cross of the Order of Polonia Restituta in 1973, the Jubilee Medal "Thirty Years of Victory in the Great Patriotic War 1941-1945" in 1975 (it was a good decade for him; in 1976, he became President of Cuba), the Gold Star Order in 1982, the Dominica Award of Honour in 2008, and last but not least, he was awarded the Confucius Peace Prize in 2014. #Politics